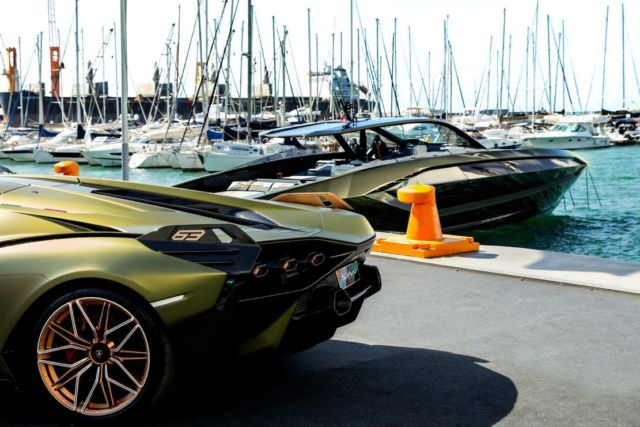 Tecnomar's new "Lamborghini on the water" 63 cruiser, created in partnership with Lamborghini.
The Tecnomar Lamborghini 63 cruiser includes two innovative elements, speed and lightness. Equipped with two 2,000 hp MAN V12 engines, is able to reach a speed of 60 knots, making it the fastest in the Tecnomar lineup.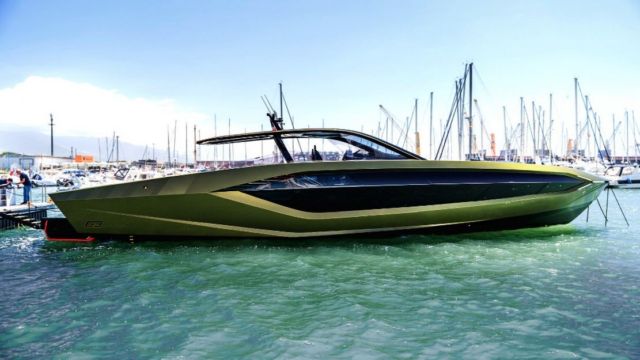 Its carbon fiber construction, a material widely used in the construction of Lamborghinis, classifies the yacht in the ultralight range.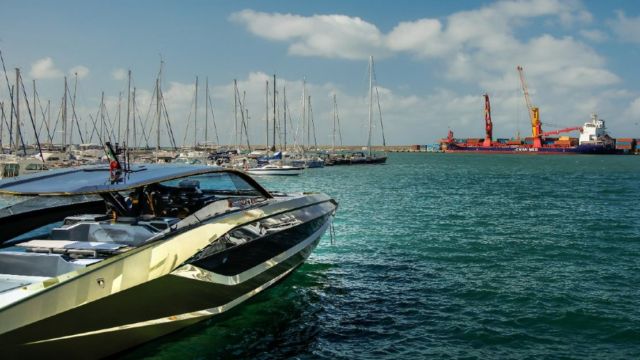 The Tecnomar for Lamborghini 63 series is fully customizable in colors and materials.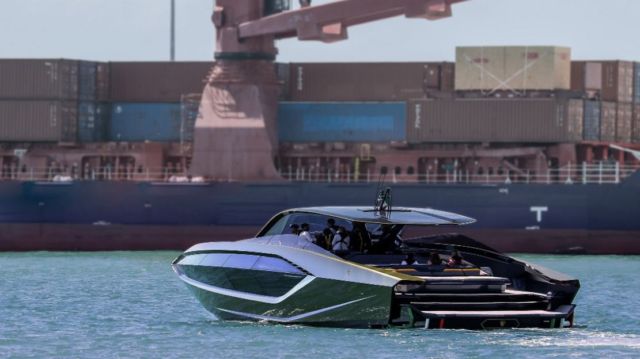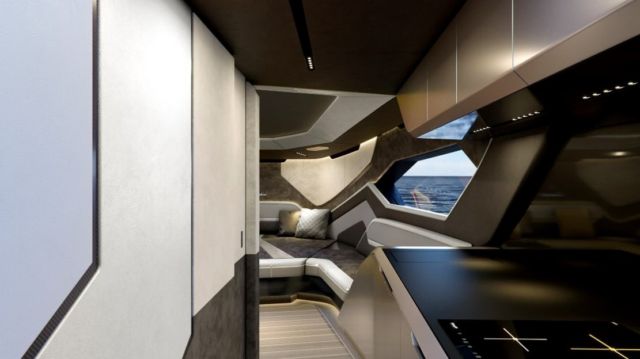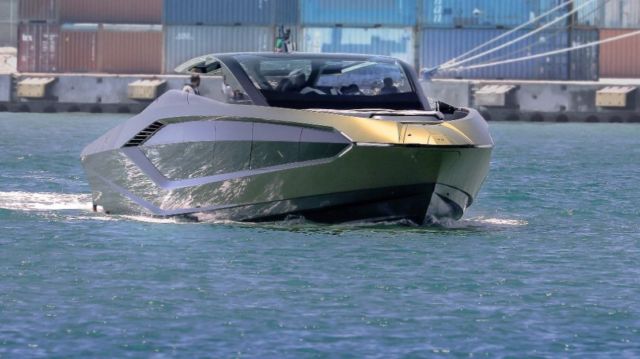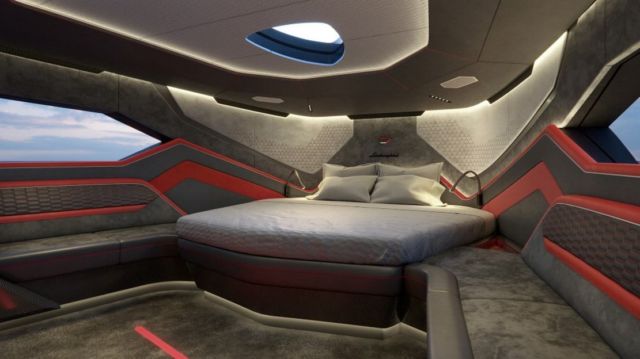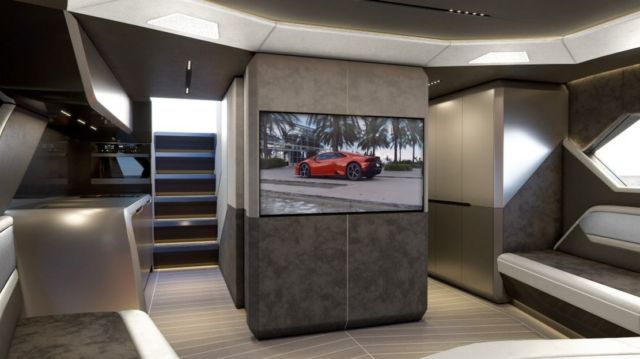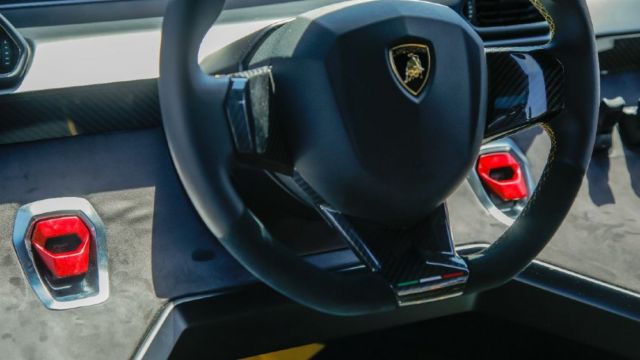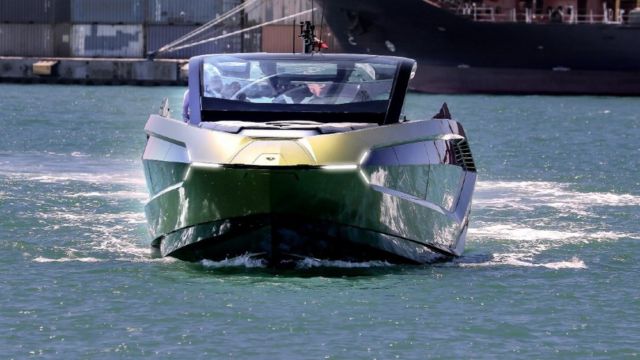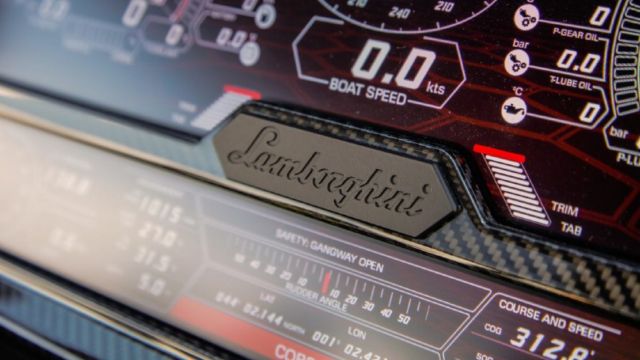 source Tecnomar