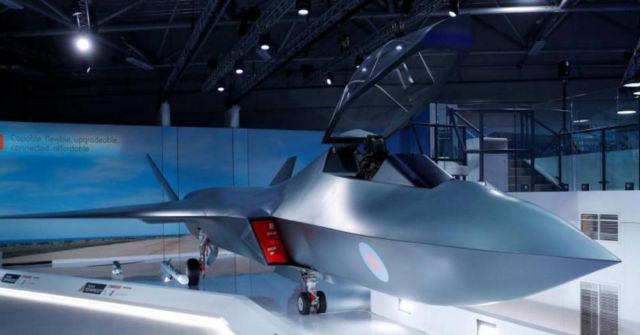 'Tempest' UK's 6th generation combat aircraft, fighter jet to replace Typhoon, unveiled at the Farnborough Air Show.
The development of a new combat aircraft debuted 'Tempest,' announced by the UK Defence Secretary Gavin Williamson.
Williamson said "he had taken action to strengthen the UK's role as a global leader in the sector. The government said it would spend £2bn to develop 'Tempest' up to 2025."
In collaboration with the Ministry of Defense, the team Tempest will be a consortium including BAE Systems, Rolls-Royce, Leonardo and MBDA.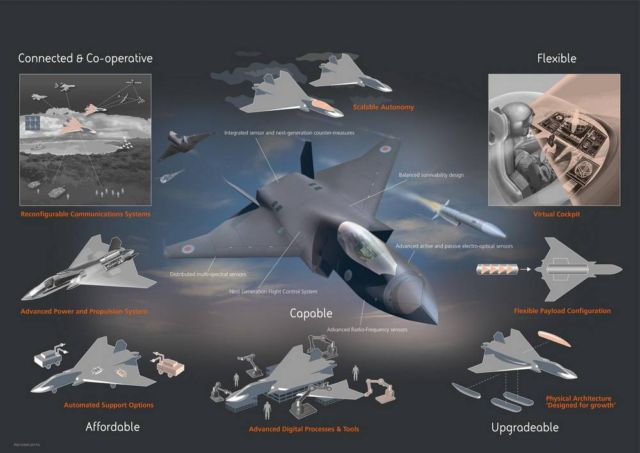 Some of the features of the Tempest.  Credit BAe Systems
Williamson explained:
"We have been a world leader in the combat air sector for a century, with an enviable array of skills and technology, and this Strategy makes clear that we are determined to make sure it stays that way. It shows our allies that we are open to working together to protect the skies in an increasingly threatening future – and this concept model is just a glimpse into what the future could look like."
via theguardian