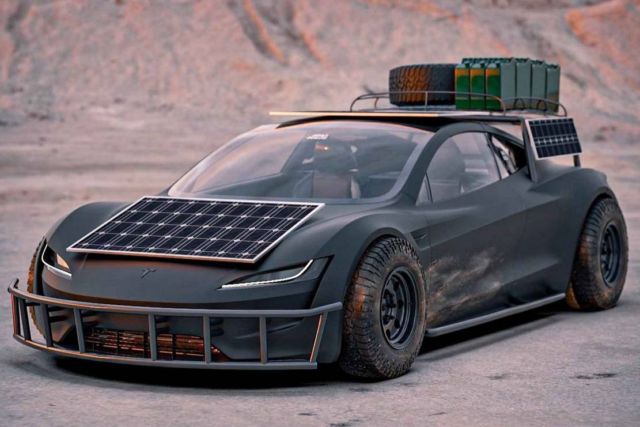 Mad Max's Tesla Roadster Safari electric vehicle offers everything required for survival, including solar panels.
The Tesla Roadster Safari by Los Angeles-based  BradBuilds features essential modifications from the original electric car.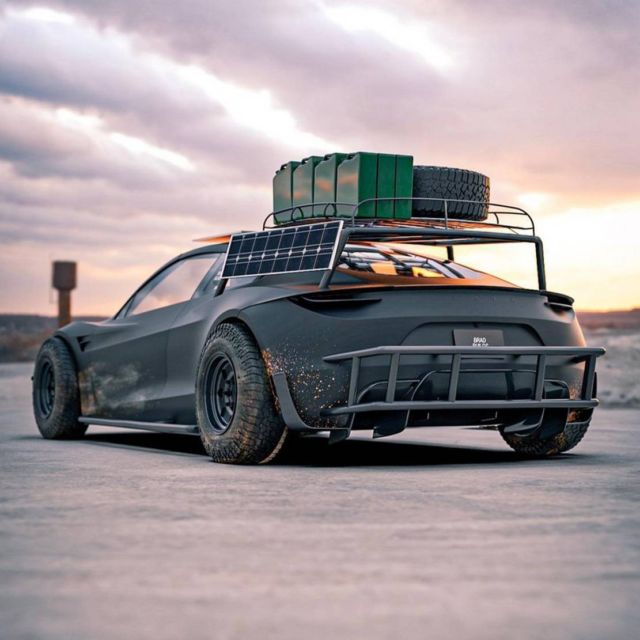 Four solar panels mounted on the hood, the top and sides of the roof. A lift with heavy-duty tires, and grill guards.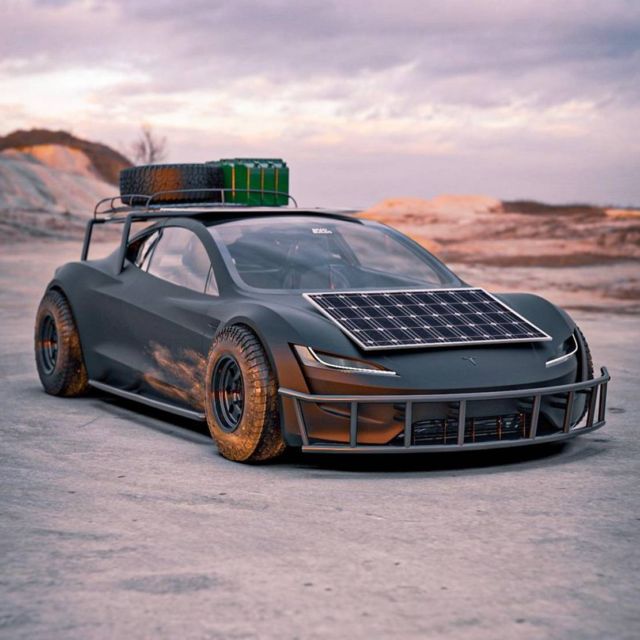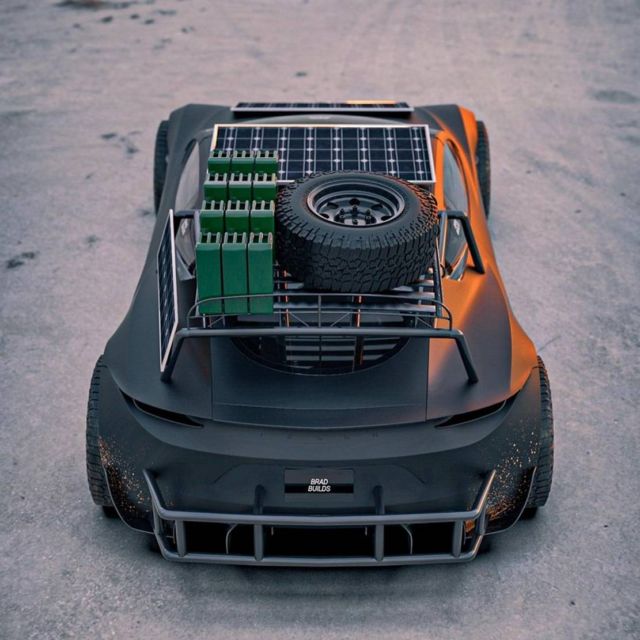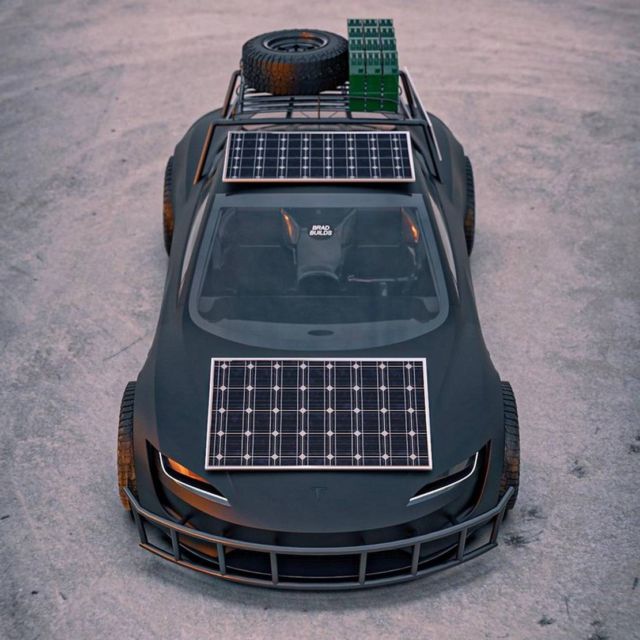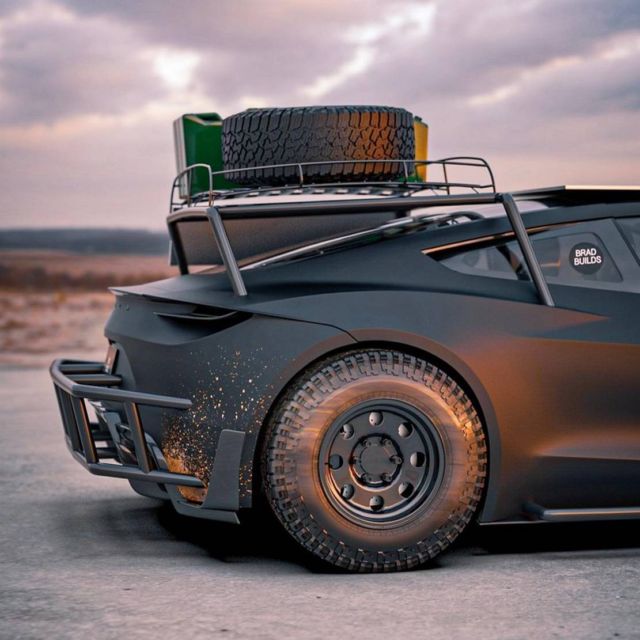 Images credit BradBuilds