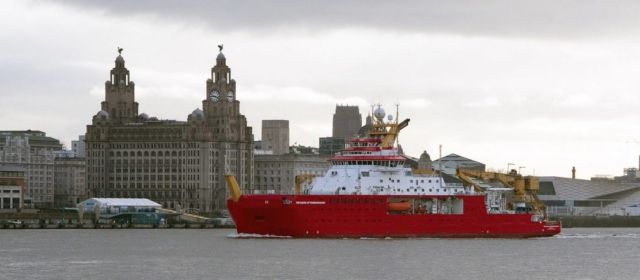 The new polar research ship, the RRS Sir David Attenborough, left Liverpool cruise terminal on Tuesday 3 November to begin technical trials.
The ship and crew were held at the terminal for a few days due to a storm off the west coast.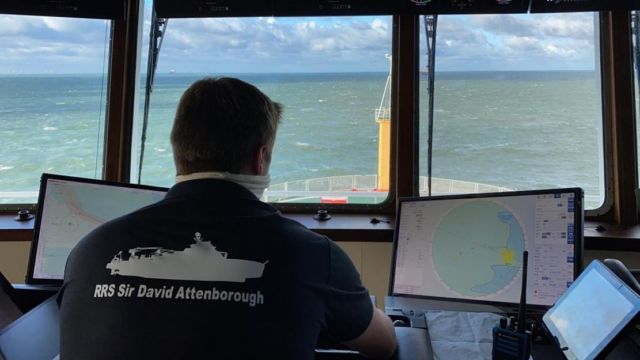 RRS Sir David Attenborough leaves Liverpool – view from the bridge.  Credit Will Whatley BAS
Although the ship will be capable of sailing through rough conditions in the Southern Ocean, her sophisticated power management and stabilisation systems require several days in calm seas to balance and optimise performance.
Engineers from Cammell Laird and British Antarctic Survey will spend around 2 weeks at sea performing operational check on the propulsion, steering, engineering and navigation systems.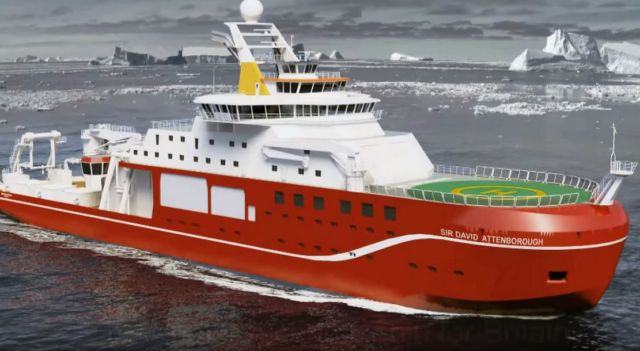 Top image: RRS Sir David Attenborough departs Liverpool.  Credit Will Whatley BAS
source BAS