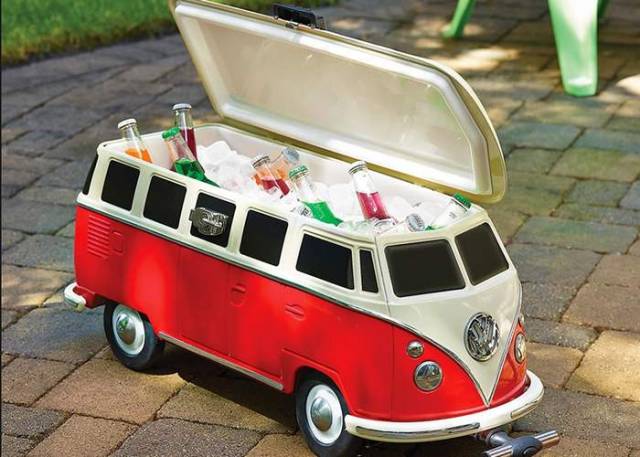 This mini replica of the iconic VW Camper Van, the free-spirited symbol of the '60s, keeps your drinks on ice, while pull it around.
The VW Van cooler made from pressed steel, has enough capacity to hold up to 24 16-ounce bottles plus ice.
It has a telescoping 24″-long handle pulls the cooler along on its 8″-diameter rubber tires, allowing you to steer the cooler's front wheels into just the right spot next to a lawn blanket. Integrated drain hole in the rear.