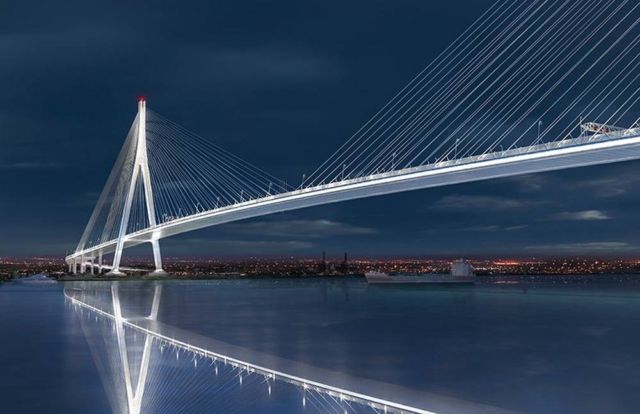 A new bridge, the longest cable-stayed bridge in North America, will soon cross Detroit river, between Ontario and Michigan.
The new bridge at the Windsor-Detroit trade corridor, the busiest commercial land crossing on the US-Canada border, will be constructed by AECOM.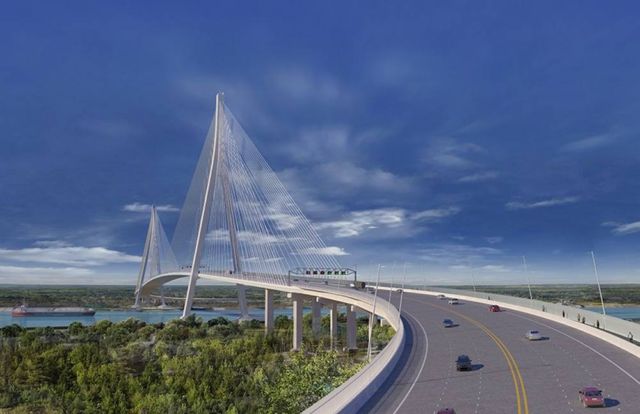 Erik Behrens, AECOM's chief bridge architect, explains:
"The aesthetic appeal of this cable-stayed bridge lays in the extreme slenderness of the deck which in combination with thin stays provides an impression of gravity-defying lightness and transparency.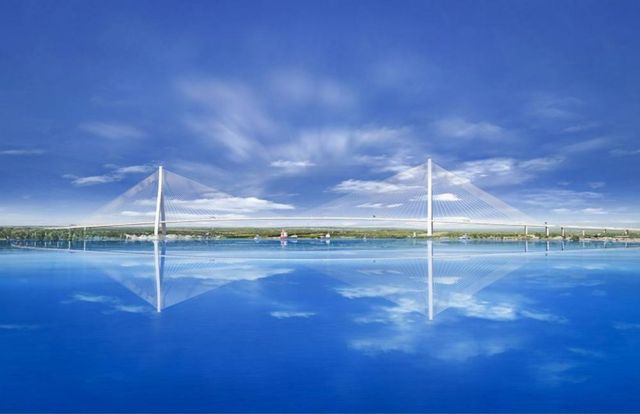 The patterns of the stay cables create ever-changing moire effects when viewed from different angles.
At night, the Gordie Howe international bridge will become a landmark light sculpture and transformational work of public art, stimulating a culture of collaboration and cross-cultural exchange in the region."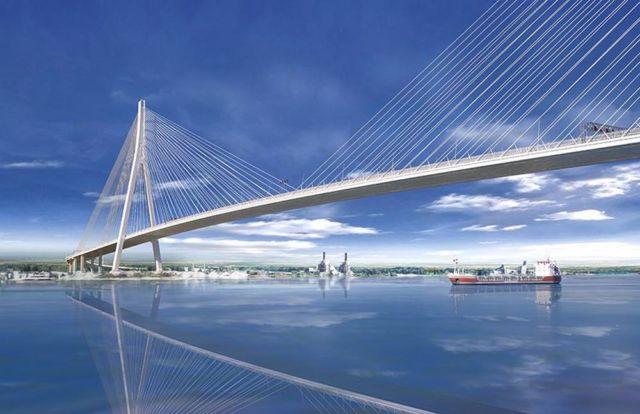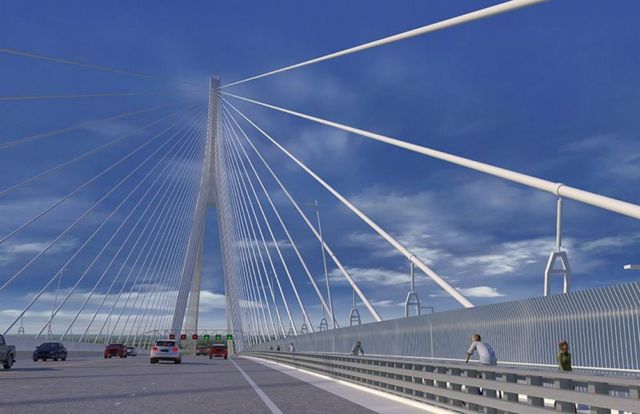 Images credit AECOM