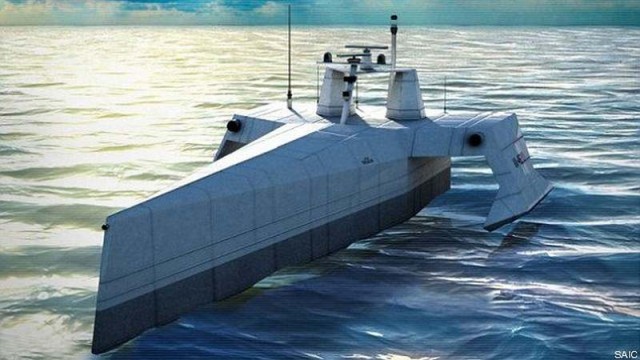 The Military's Robotic Ghost Ship, that will keep track of stealthy Russian, Iranian and Chinese submarines, passes critical test.
Images credit DARPA
The US Navy's Robotic Ghost Ship by Defense Advanced Research Projects Agency (DARPA), designed to follow silent enemy submarines for months around the oceans.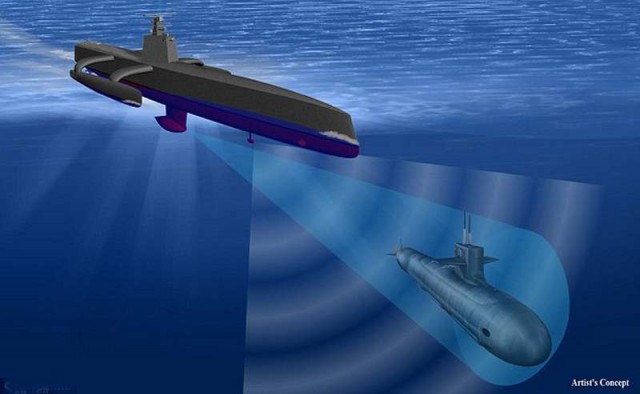 The 132-foot anti-submarine warfare continuous trail unmanned vessel, or ACTUV, passed a series of tests on water, off Mississippi.
The unmanned boat proved that could execute a difficult military mission without violating the maritime laws, showing that it can navigate the seas along with other ships and small boats.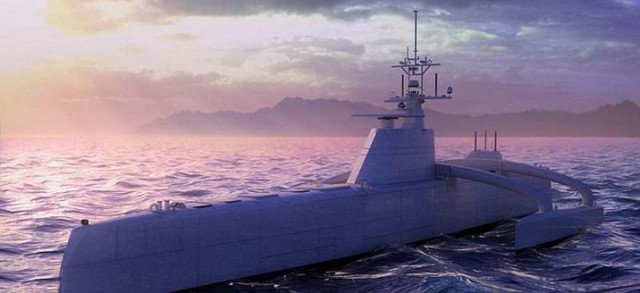 via dailynail