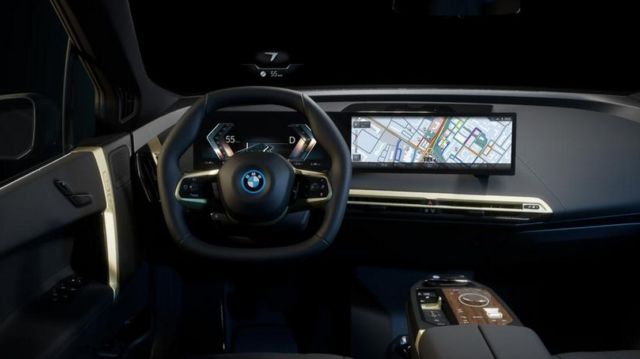 The first BMW vehicle to receive the new iDrive 8 system will be the iX, the all-electric Sports Activity Vehicle.
BMW iX was developed from the inside out to deliver an engaging experience in performance, technology and inside the cabin space. Advances made in the field of digital design are reflected in the appearance of the user interface which fulfils its functional role in an extremely clear and very aesthetically pleasing way. This artistic approach uses graphics to enhance the interaction between driver and vehicle.
A prime example of this form is the use of a minimalist design language in both the exterior and interior of the car, which is carried over in the reduced design of the digital elements of the BMW iDrive. For example, the clear structures of the surfaces for the interior door trim – dominated by diagonal lines – are reflected in the graphical user interface of the BMW Curved Display. This creates an uninterrupted connection between the user interface design and the vehicle design.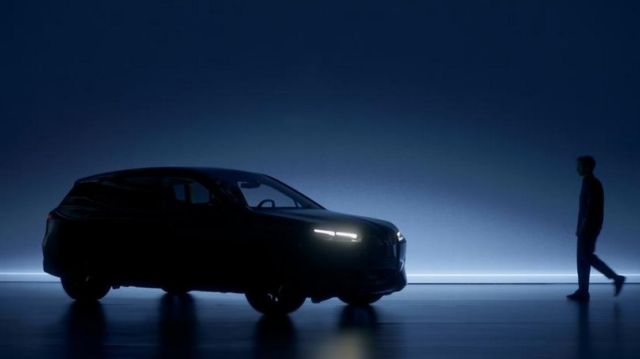 The most distinctive new addition on board is the BMW Curved Display, which groups together the slim, non-reflective glass, high-resolution 200 ppi 12.3-inch information display and 14.9-inch control display. This curved screen offers a futuristic interpretation of the traditional BMW driver orientated cockpit design and gives it the appearance of almost floating. The BMW Curved Display is angled towards the driver, making the intuitive touch control very straightforward. The front passenger however still retains a full view of the displays and can operate the system by touch control with ease.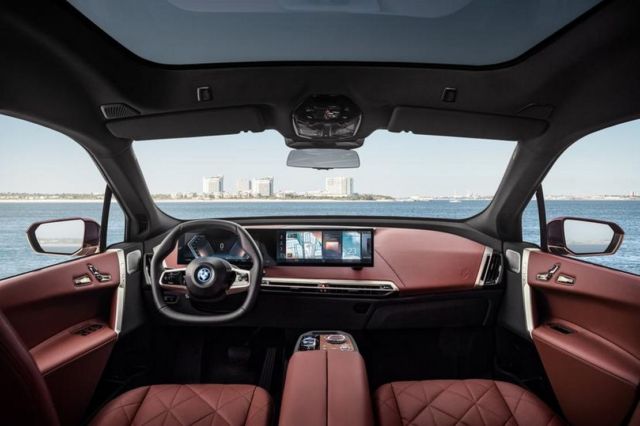 The BMW Head-Up Display features optimized graphics and additional design content to enhance the information provided to the driver. It is now integrated flush into the surface of the instrument panel with no bezel surround, and therefore fits invisibly into the minimalistic interior design.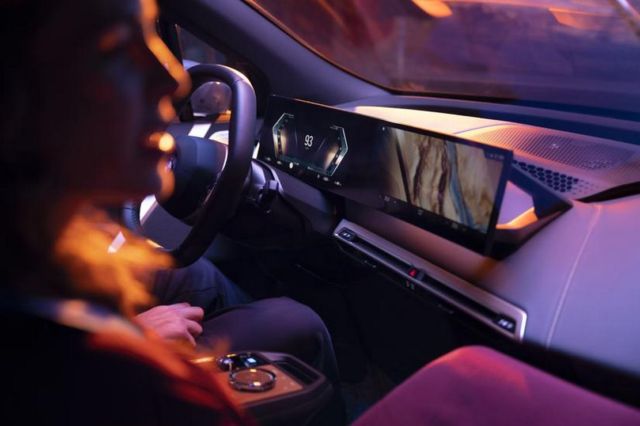 The "Act, Locate and Inform" principle, which ensures information is distributed clearly, takes the BMW driver-orientated cockpit design to a new level. Pre-filtering ensures that only information relevant to the driving situation is presented to the driver – and always shown where they can absorb it as quickly and easily as possible. This is an example of the BMW Group's "Eyes on the road – Hands on the wheel" design principle at work. The driver is shown certain instructions in the Head-Up Display (Act).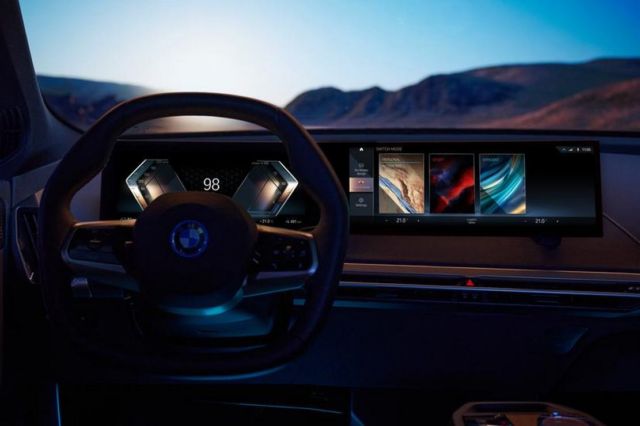 If the route guidance function of the navigation system is activated, this is where they will see recommendations on which lane to be in or the distance to the next exit or turn. Meanwhile, a detailed map in the display behind the steering wheel offers location-finding information (Locate). And the large map view in the right-hand area of the BMW Curved Display provides the driver and front passenger with an overall overview of their trip. (Inform).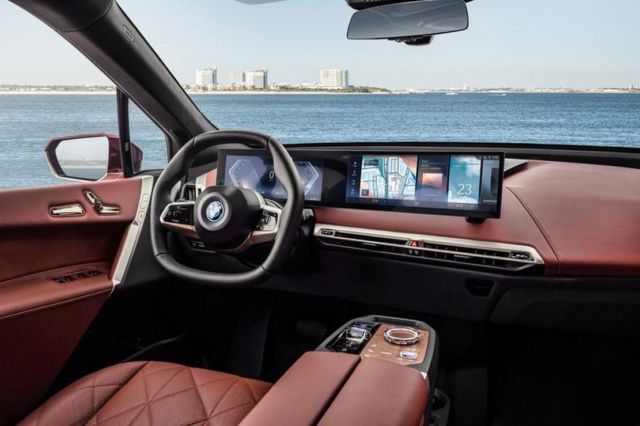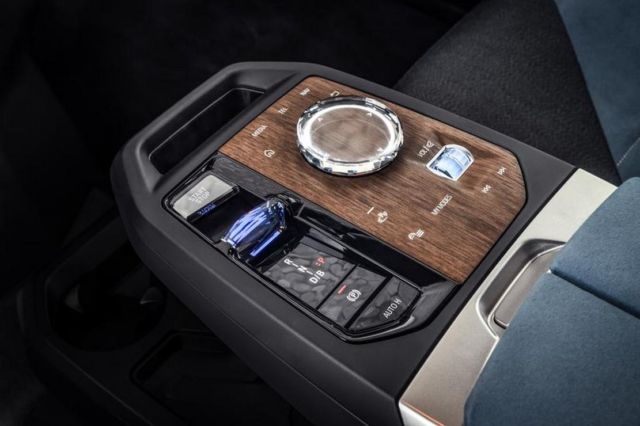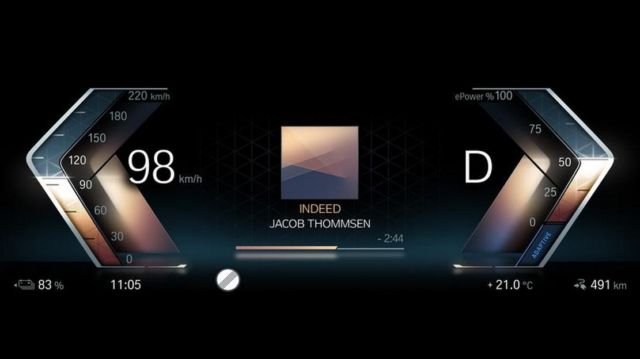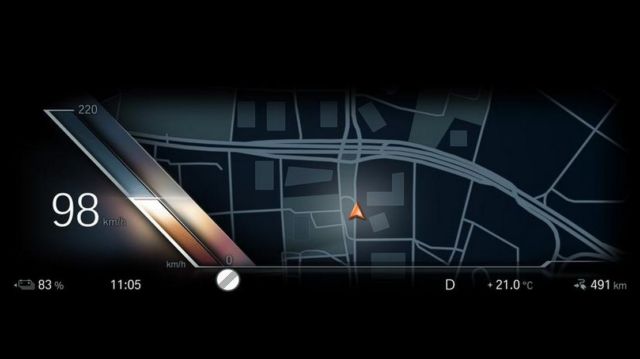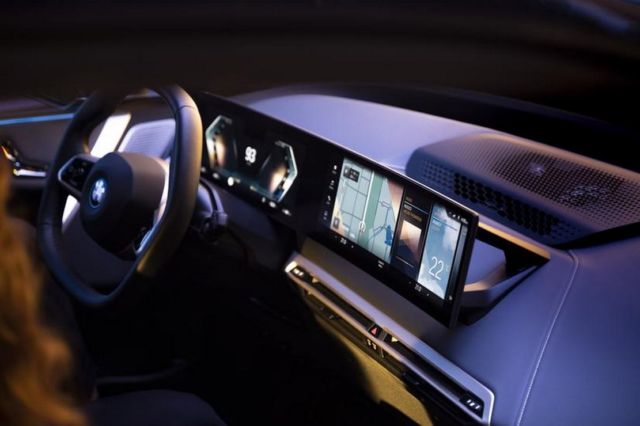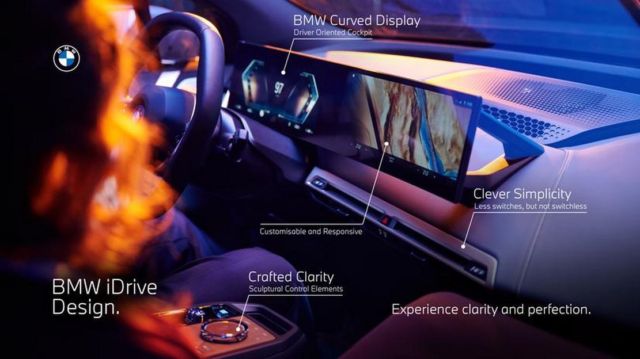 source BMW