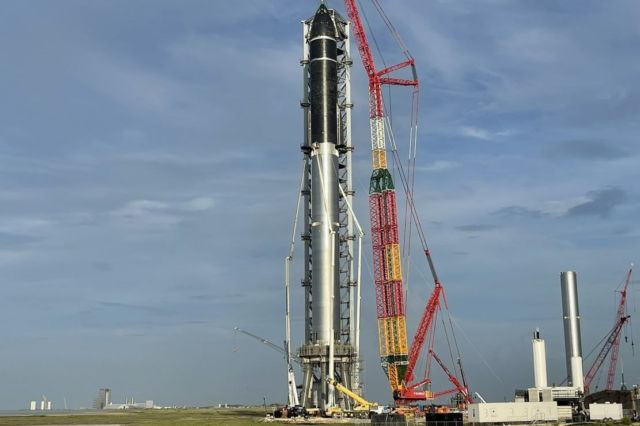 History has been made. SpaceX Starship is stacked on the Super Heavy Booster. The world's tallest rocket ever build.
The newly constructed Starship systemAt 394 feet tall (120 m), is taller than NASA's Apollo Saturn V rocket (362.9 feet) and the upcoming SLS rocket (365.1 feet).
SpaceX CEO Elon Musk displayed images of structure on Twitter, describing it as "Starship Fully Stacked."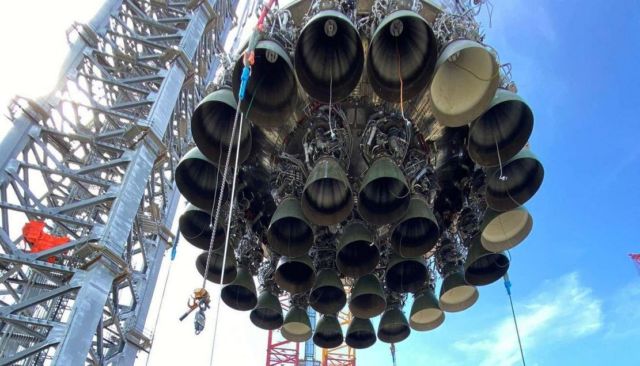 SpaceX's Starship spacecraft and Super Heavy rocket (collectively referred to as Starship) represent a fully reusable transportation system designed to carry both crew and cargo to Earth orbit, the Moon, Mars and beyond. Starship will be the world's most powerful launch vehicle ever developed, with the ability to carry in excess of 100 metric tonnes to Earth orbit.
HEIGHT 120 m / 394 ft
DIAMETER 9 m / 30 ft
PAYLOAD TO LEO 100+ t / 220+ klb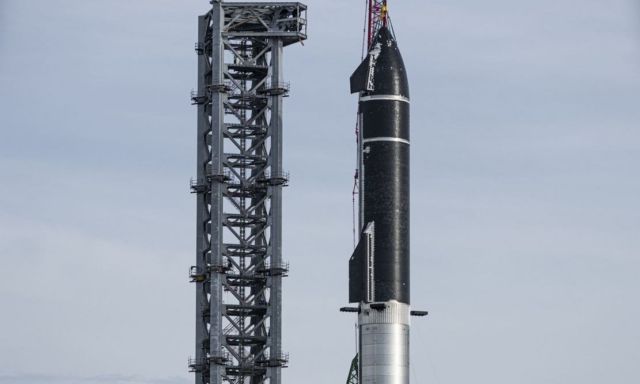 The Raptor engine is a reusable methalox staged-combustion engine that powers the Starship launch system. Raptor engines began flight testing on the Starship prototype rockets in July 2019, becoming the first full-flow staged combustion rocket engine ever flown.
DIAMETER 1.3 m / 4 ft
HEIGHT 3.1 m / 10.2 ft
THRUST 2 MN / 440 klbf
29 Raptor engines and 4 grid fins have been installed on Super Heavy ahead of first orbital flight pic.twitter.com/XHkCZ9VYK4





— SpaceX (@SpaceX) August 3, 2021
History has been made. The world's tallest rocket… ever 😱 pic.twitter.com/FZKNbWewZg

— Everyday Astronaut (@Erdayastronaut) August 6, 2021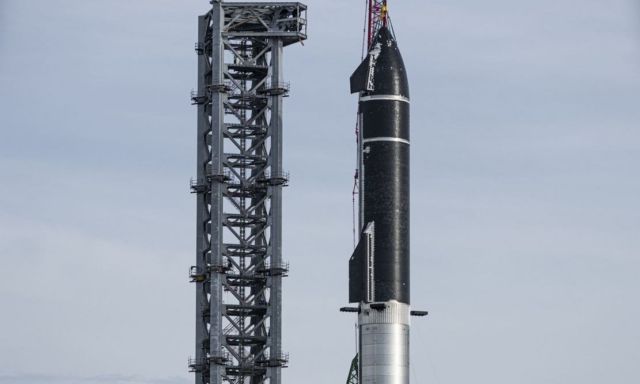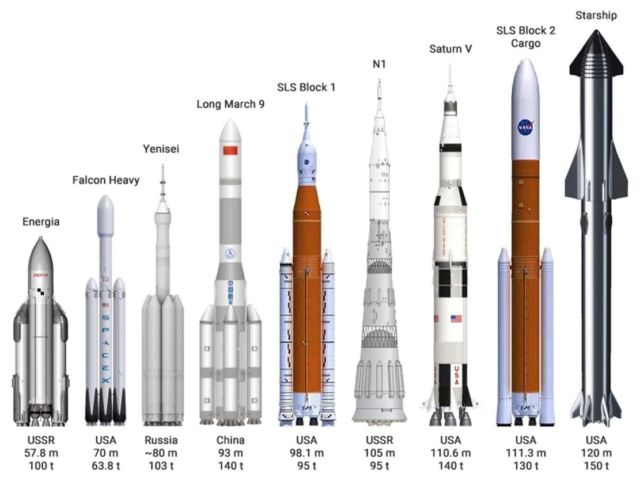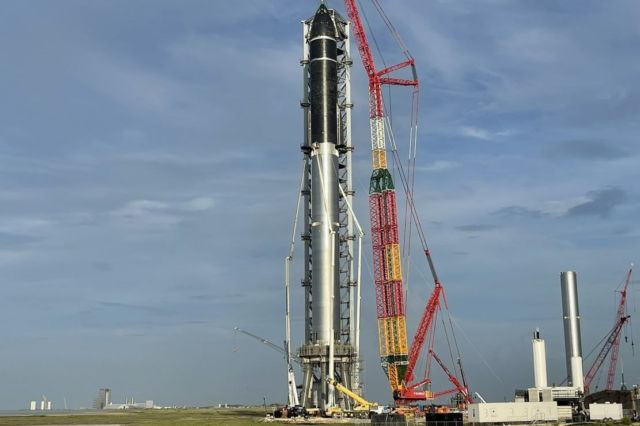 Images credit SpaceX