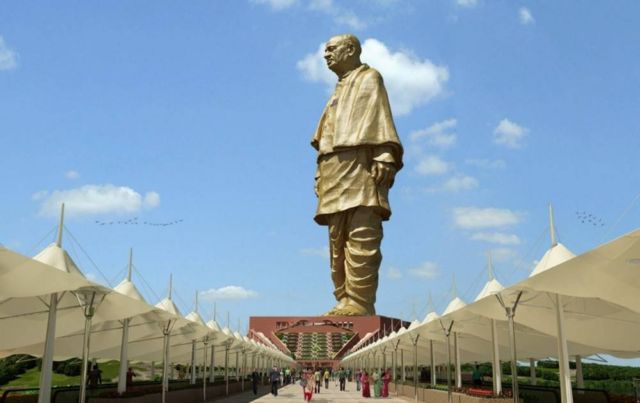 India's 'Statue of Unity' will be the tallest statue in the world, twice the height of Lady Liberty.
The 182 meters tall (597 feet) monument is almost double the height of the Statue of Liberty.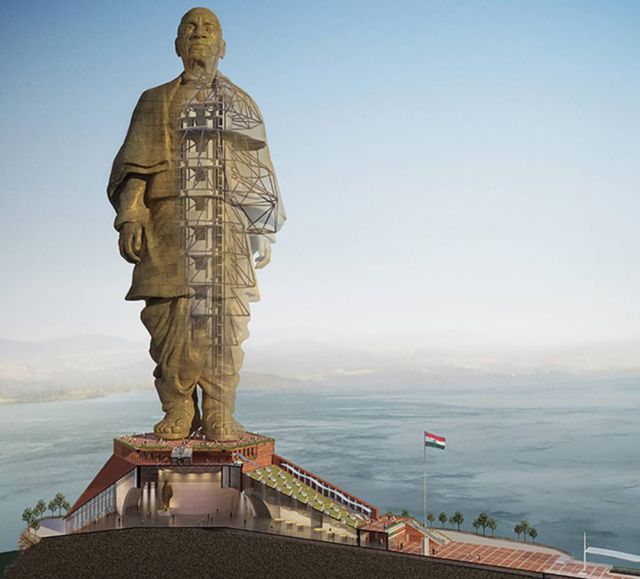 The Statue of Unity depicts Vallabhbhai "Sardar" Patel, the first deputy prime minister of India.
Michael Graves Architecture & Design (MGA&D) designed the monument.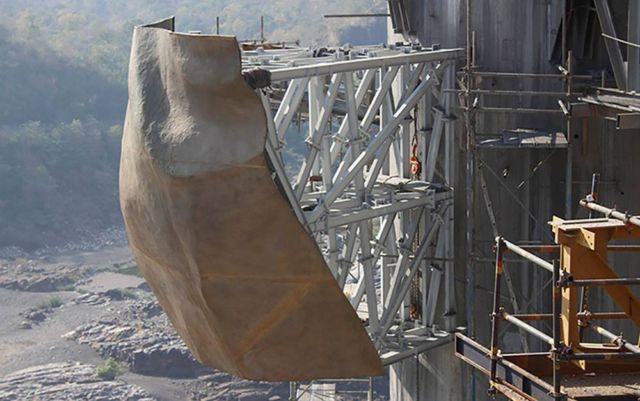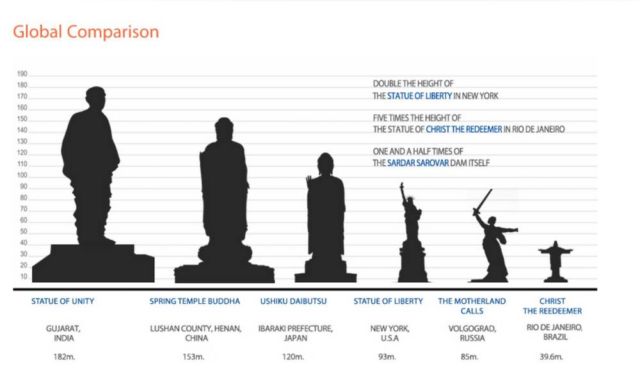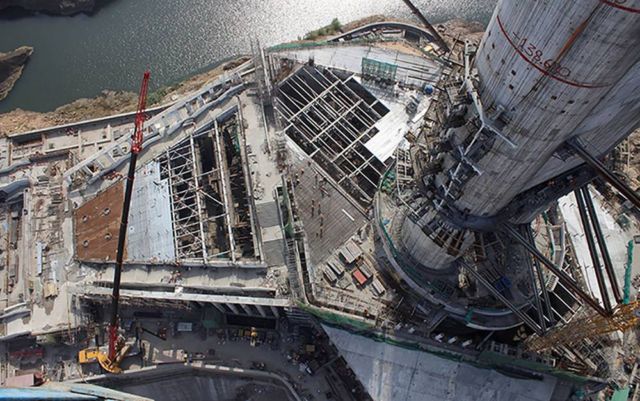 Images credit Statue of Unity
via newatlas