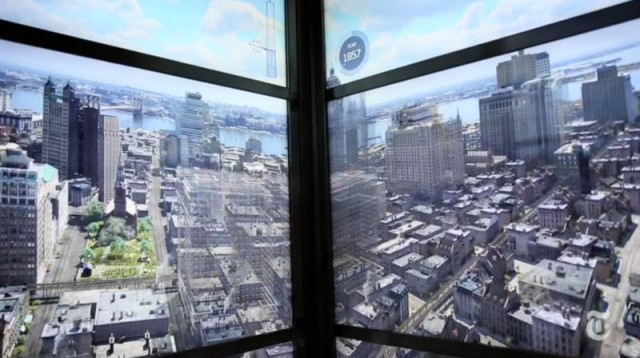 A time lapse recreating the development of New York City's skyline, from inside the Freedom Tower's elevator.   Watch the video…
Visitors in the elevators to the observatory atop Freedom Tower, will view an animated time lapse with the history of New York City, from the 1500s to today.
According to New York Times:
From the next month, during the 47 seconds elevator trip to the 102nd floor, a seemingly three-dimensional time-lapse panorama will unfold in front of the visitors, on three walls of the elevator cabs, with 515 years of NYC history.
Take a look at a larger version, here.
source New York Times