Tower C by Zaha Hadid Architects will be an important business and financial center at China's Shenzhen Bay.
Tower C by Zaha Hadid Architects within the Shenzhen Bay Super Headquarters Base responds to its location at the intersection of the city's planned north-south green axis and Shenzhen's east-west urban corridor.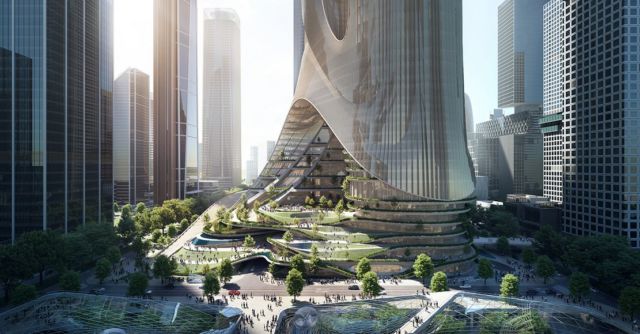 Connected with the district's smart management systems that continually monitor external and interior conditions, indoor environmental controls will adjust in real time to reduce energy consumption with high-efficiency equipment and chiller plant optimisation within the district's central networks. The design will also incorporate water-collection and recycling as well as photovoltaics to harvest solar energy for the district.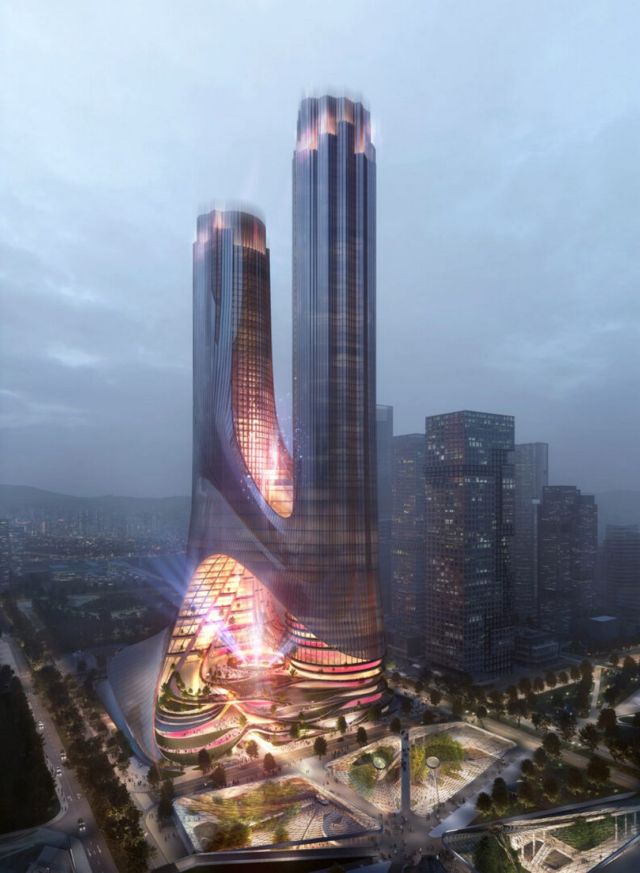 Aquaponics gardens on all terraced levels will biologically filter contaminants from the local environment and low-volatile organic compound materials will be installed to minimise indoor pollutants and particulates. Continuing the district's ambitions for optimal integration throughout all aspects of the development to increase efficiencies and well-being, Tower C's procurement will also target embodied carbon reductions and recycled materials.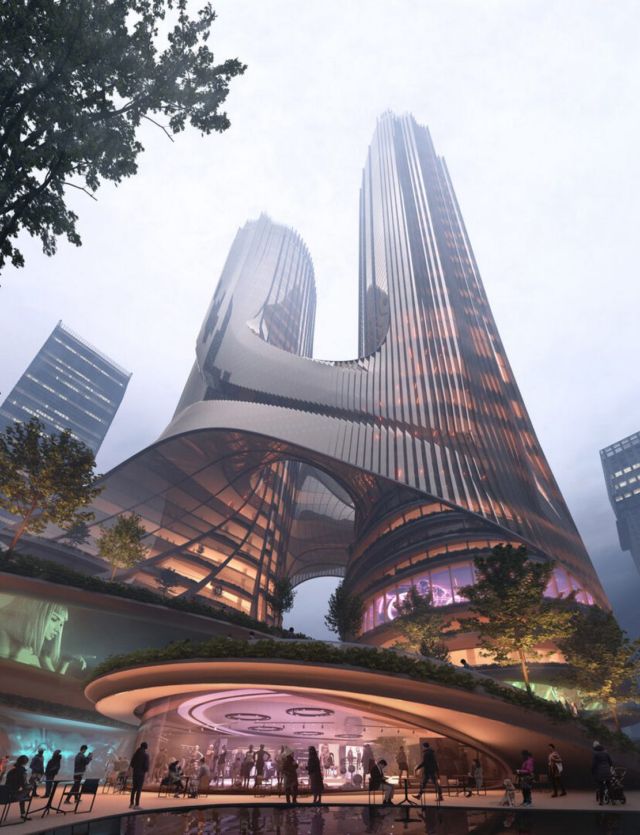 The design of Tower C integrates the city and nature within its central green axis with the transit orientated development (TOD) of Shenzhen's new spine, creating a 'superscape' that will become a tower of the future within the Super Headquarters Base.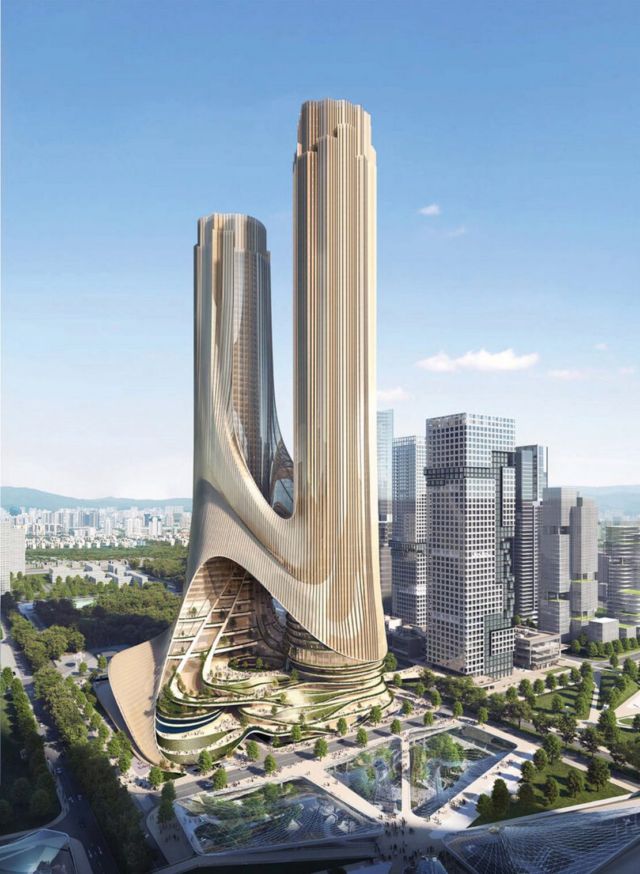 Renders by Brick Visual
source Zaha Hadid Architects