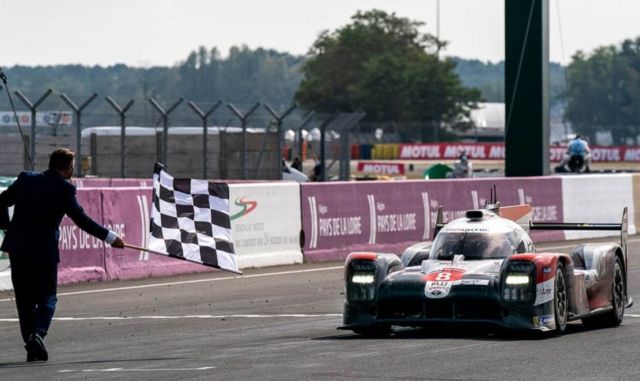 Toyota No. 8 car wins the 88th 24 Hours of Le Mans and secured a third straight victory in the important endurance race.
Buemi, Hartley and Nakajima with No. 8 Toyota are the winners at 24 Hours of Le Mans, after the No. 7 Toyota faced issues.
It was the third consecutive win at the 24 Hours of Le Mans, for Swiss driver Sebastien Buemi and Japan's Kazuki Nakajima.
United Autosports win in LMP2, and Aston Martin the GTE Pro and Am.
A total of 252,500 spectators attended the 24 hours race in 2019, but there were none this year because of the coronavirus pandemic.
🏁 @Toyota_Hybrid triumphs at the 24 Hours of Le Mans for the third year running. A well-deserved hat trick!🏆
Congratulations @Sebastien_buemi @BrendonHartley and K.Nakajima! #LeMans24 #24hUnited #WEC pic.twitter.com/xJn8wbtfY2





— 24 Hours of Le Mans (@24hoursoflemans) September 20, 2020