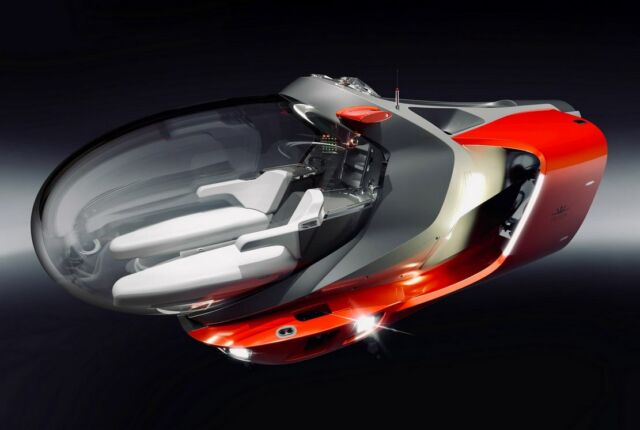 Project Hercules is a first-of-its-kind luxury submersible offering a completely different user experience to six passengers.
By re-imagining the way we use the patent-pending AVA hull, designers at Espen Øino International and Triton Submarines' design partner Dark Ocean DeepSea have combined comfort with speed to create Triton's first ever high-speed submersible.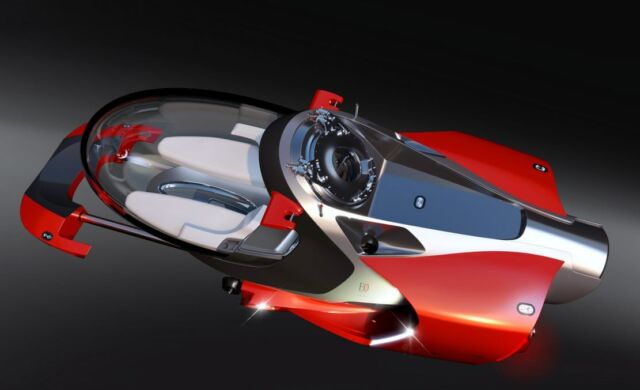 Capable of diving to 200m and traveling in the range of 8 knots, one pilot and up to six passengers can glide behind a school of magnificent sharks, or whip through strong undercurrents while luxuriating in Project Hercules' ultra-fine interior cabin, boasting opulent leather lounge seating, day head and bulkhead with sliding pilot seat for optional passenger privacy.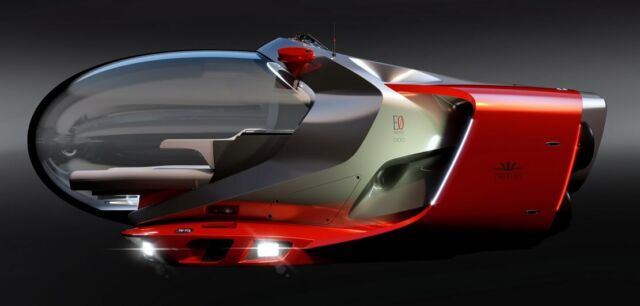 The spacious interior allows designers to replicate the amenities, privacy and luxury comparable to a private jet.
A variety of interior configurations are available to accommodate each owner's intended use, including two designer chaise lounges, an oversized daybed, a large floor space for soft furnishings and poufs, or private dining with day head and mini bar, and two bulkheads for maximum passenger privacy.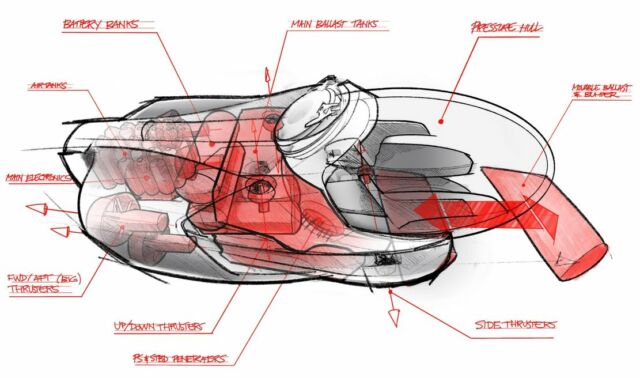 The strategic arrangement of four large thrusters belies the performance aspect of Project Hercules. With speeds up to twice that of traditional submersibles, Project Hercules' owners and their guests can glide and swim rather than transitioning through the vertical plane that submersibles generally operate in.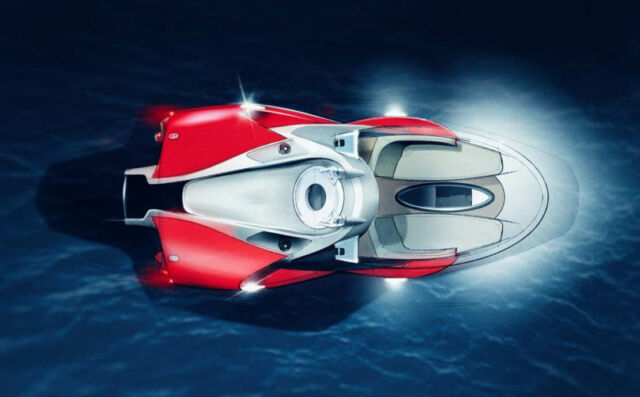 Meanwhile, a forward spoiler advances and retracts to balance horizontal trim, provide protection as a collision fender and will be equipped with an inward facing camera to record exciting and engaging underwater selfies.
Images credit Triton
source Triton