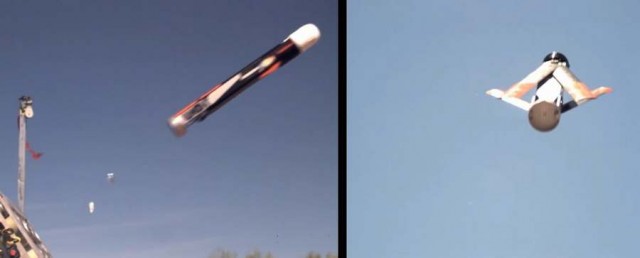 The LOw-Cost unmanned aerial vehicle Swarming Technology (LOCUST) is a prototype tube-launcher of multiple swarming UAVs to autonomously overwhelm and adversary.   Watch the video…
According to officials even hundreds of small autonomous UAVs cost less than a single tactical aircraft and having this ability will force adversaries to focus on UAV swarm response.
ONR program manager Lee Mastroianni, said:
"This level of autonomous swarming flight has never been done before. UAVs that are expendable and reconfigurable will free manned aircraft and traditional weapon systems to do more, and essentially multiply combat power at decreased risk to the warfighter."
The tube-launched Coyote drones have folding wings and propellers, developed Advanced Ceramics Research (later acquired by BAE Systems) under an Office of Naval Research (ONR) Small Business Technology Transfer (STTR) grant.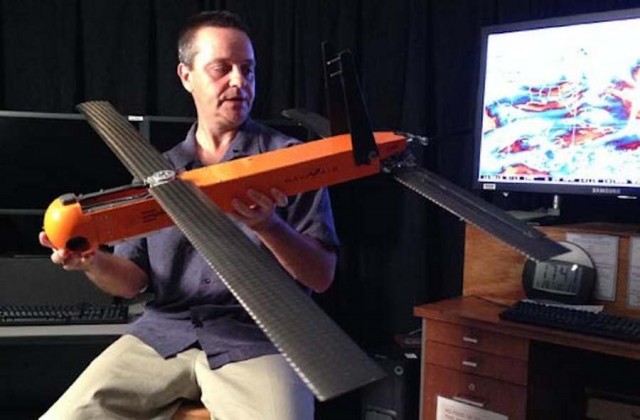 The Coyote expendable UAV was The one meter long UAV was designed to be launched from a standard A-size sonobuoy tube of a helicopter or maritime patrol aircraft. After ejection, a parachute deploys and the UAV unfolds its X-wings to begin its electrically-powered flight

Coyote can transfer full motion video up to 37 km (20 nm) using a 2 watt S-band transmitter. The vehicle has a 90 minute endurance at a 60 knot cruise speed and can operate at altitudes up to 20,000 feet.
source navaldrones