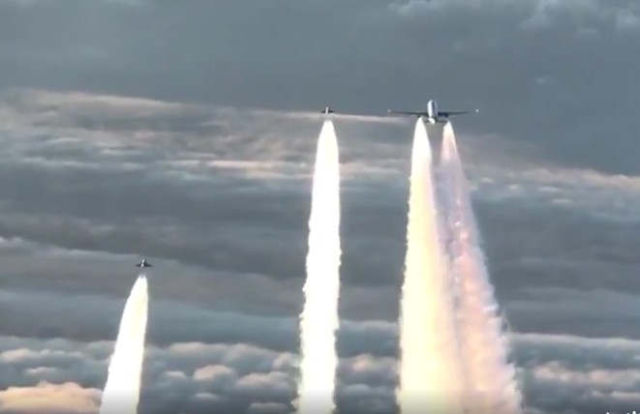 Incredible video of the German Air Force Typhoons intercepting a Jet Airways Boeing 777-300ER bound for London, after it failed to respond on the appropriate ATC frequencies…
The trailing British Airways plane captured the footage near Cologne Germany. The JA pilots saw the Eurofighters and after speaking over emergency frequencies the plane carried onto London.
This is the statement from Jet Airways:
Contact between Jet Airways flight 9W 118, from Mumbai to London Heathrow, of February 16, 2017, and the local ATC, was briefly lost while flying over German airspace. Communication was safely restored within a few minutes.
As a precaution, the German Air Force deployed its aircraft to ensure the safety of the flight and its guests. The flight with 330 guests and 15 crew subsequently landed at London without incident. Jet Airways has duly reported the matter to the concerned authorities including the DGCA. As part of the standard process, the flight crew of 9W 118 has been de-rostered pending investigation.
[Facebook]