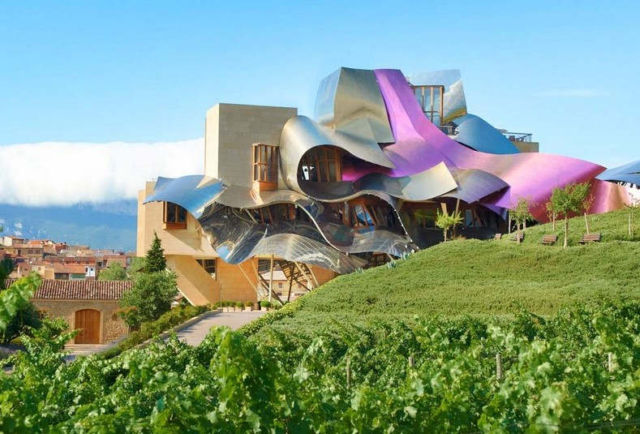 This masterpiece, the Hotel Marqués de Riscal, created by Frank Gehry in 2006, has become a highly sought after contemporary, luxury retreat.
Design, art, gastronomy, wine and the lush landscape all combine to create a memorable sojourn at The City of Wine.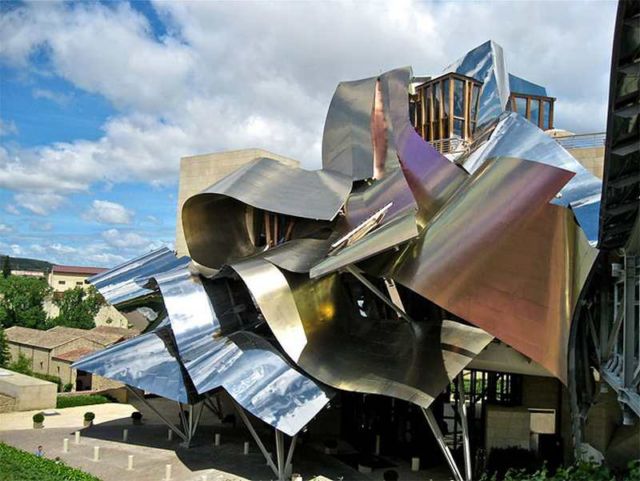 The hotel's luxurious interior bears the unmistakable stamp of Gehry's design. Tilted walls, zigzag windows, cathedral-height ceilings and a host of bespoke details create the impression of accommodation as a work of art in its 43 rooms & suites.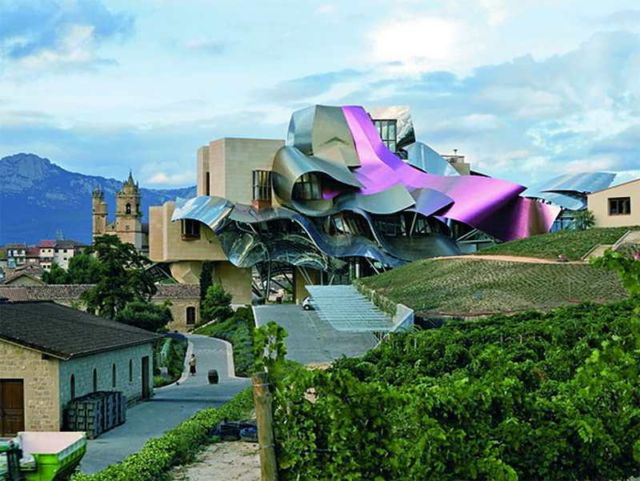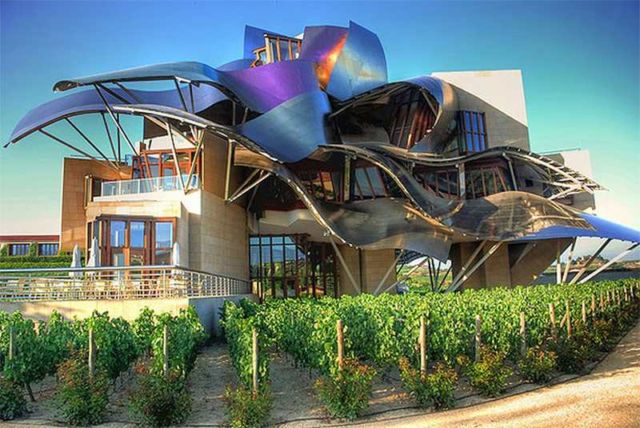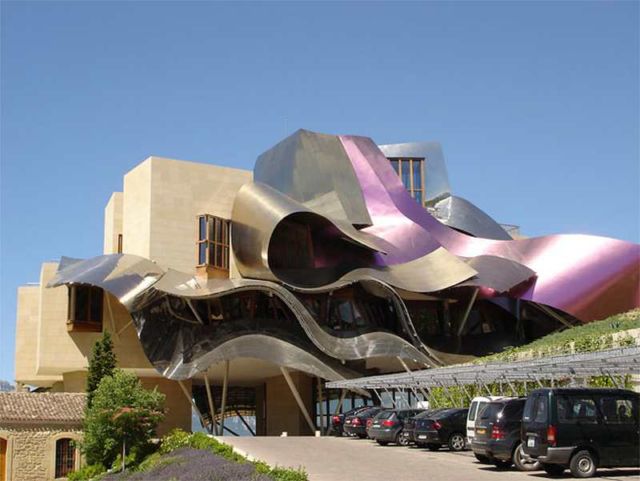 source Hotel Marqués de Riscal