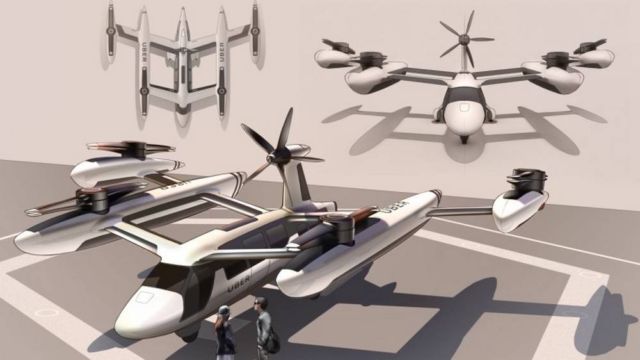 Uber shows off the first look at prototypes for its self-flying taxi.
Uber announced at the presentation of a full size model, that the electric vertical takeoff and landing air taxis could hit city skies as soon as 2020 with pilots, costing the same as a cab. They will become autonomous after 5-10 years.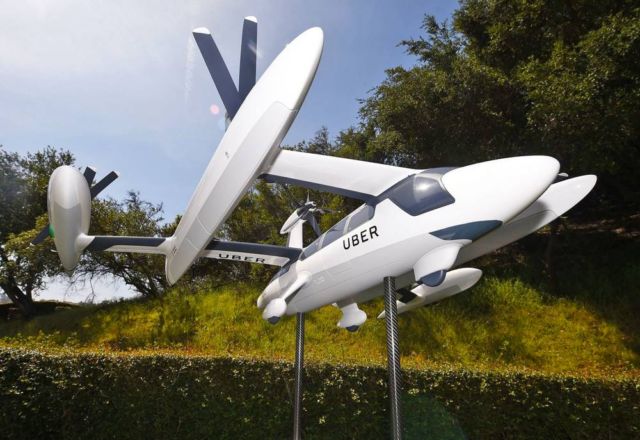 Passengers will be able to use them using the mobile app, 60 minute before their trip.