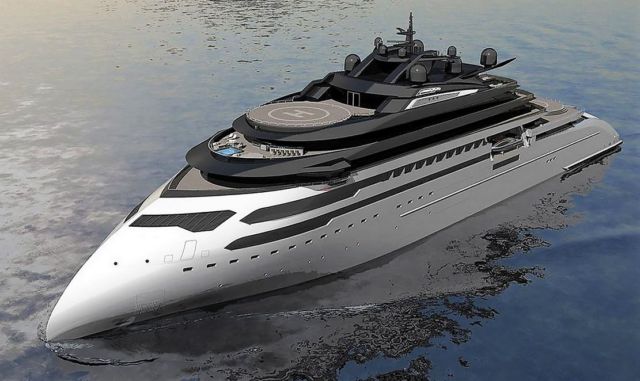 Ulstein CX127 is the ultimate research and expedition yacht with sophisticated facilities for ocean science.
The Ulstein CX127 Expedition Yacht equipped with two helicopter decks and a hangar, labs, crane, A-frame, submarine/ROV/AUV, moonpools and a bow lounge. Able to travel to the most demanding environments; designed for the discerning few with a taste for adventure.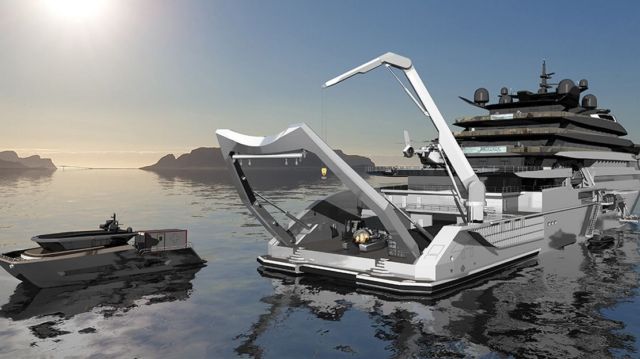 The X-BOW® makes a huge difference in sea behavior. It splits the wave energy and reduces the slamming impact. Successfully proven in more than 100 ships, the hull shape has recently become a game changer for expedition cruising. Yachts will be next.
The vessel is curved backwards with more volume in the fore ship. The bow slices the waves, to continue its smooth course. And because it uses less fuel to get through the waves, it also minimises emissions.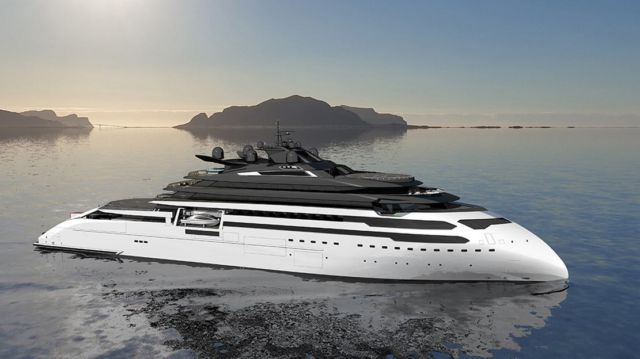 As the bow cuts through the waves instead of having the waves crushing at the hull, sea spray is reduced on deck. In safe conditions, the passengers can linger about on the observation decks, enjoying the surroundings, and taking photos with an excellent view down on the bow tip.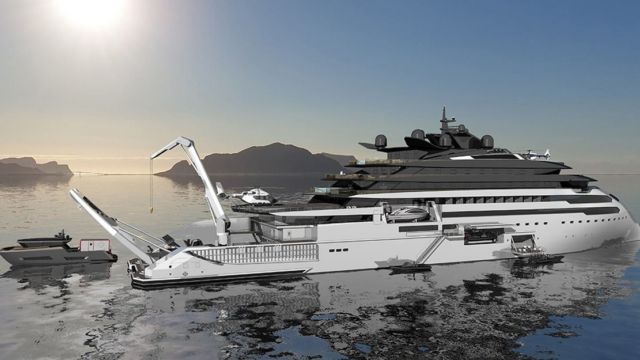 Ulstein is a leader in ship innovation and has changed the world of ship design. With an iconic brand we have launched ships still unmatched. All this while continuously innovating systems and products through extensive research and development programs, always combining the latest technology with contemporary design.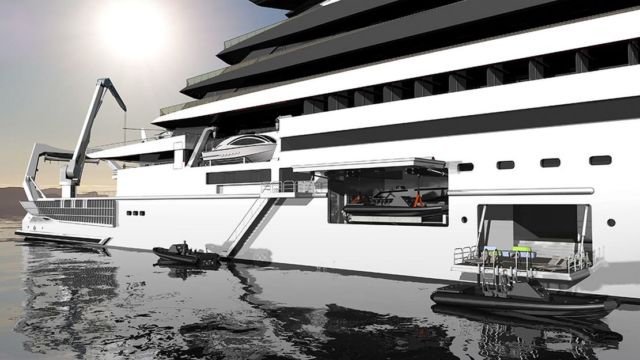 Length: 139 m
Beam: 25 m
GT: 16,000
Guests: 12
Crew: 120
Optional features: Green initiatives
Vessel type: Research/Yacht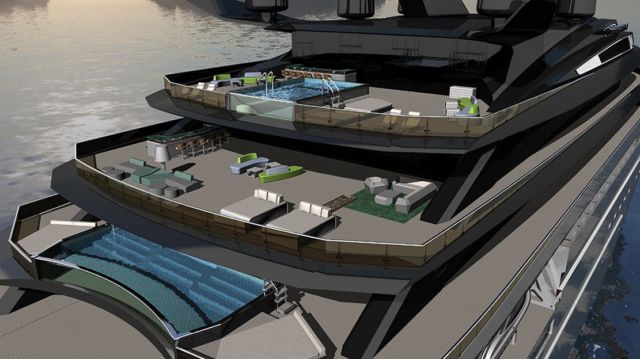 source Ulstein