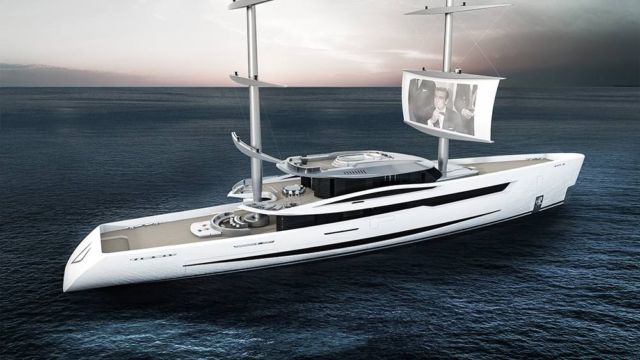 80m futuristic sailing yacht concept Vela, lets you watch movies on the sails.
80-meter long Vela by Italian designer Gianmarco Cardia, the awarded Young Designer of The Year 2018, features an impressive sail plan and cinema projectors for watching movies on sails.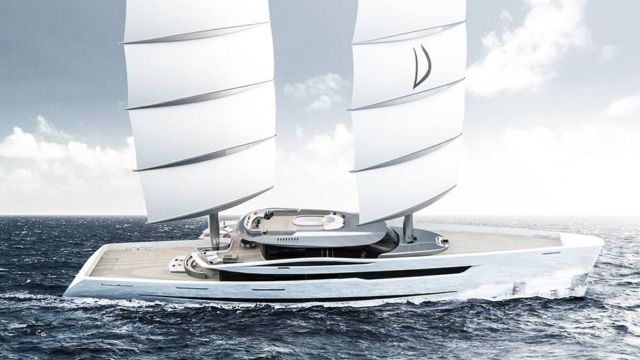 The sailing yacht boasts a massive 1,875-square-metre sail plan, complemented by a hybrid engine.
Guests can enjoy a gym and a spa zone, two pools, big salon and a wine cellar.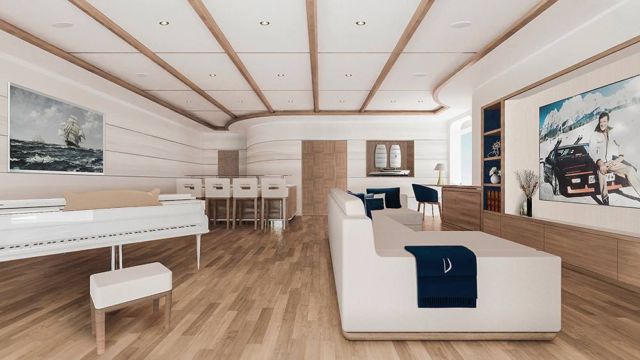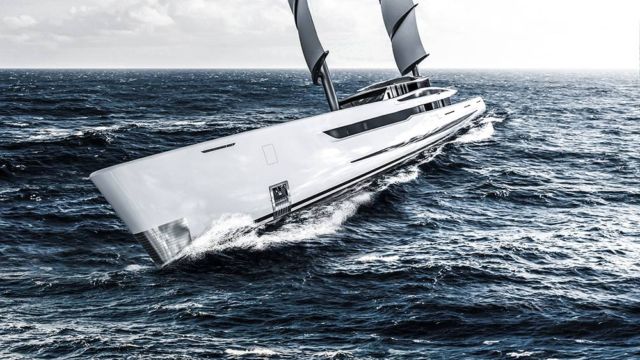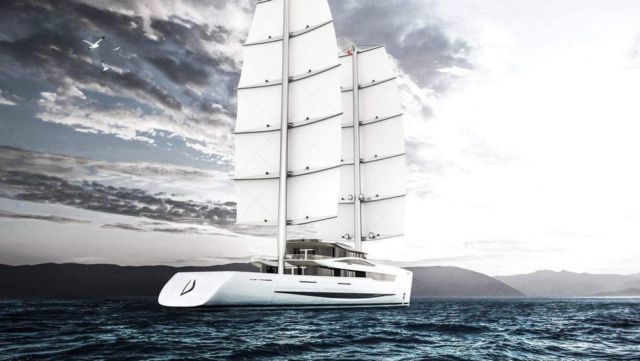 source Gianmarco Cardia