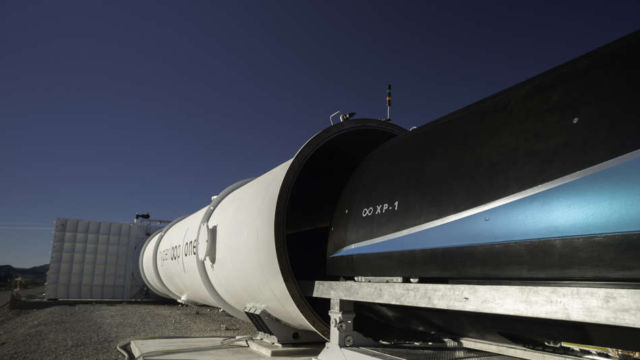 Virgin Hyperloop One closes $50 million of financing and sets new speed record.
Virgin Hyperloop One, announced that it has named Richard Branson Chairman (non-executive), and has raised an additional $50 million. The company has also completed its third phase of testing achieving historic test speeds of 387 kilometers per hour.
Richard Branson joined the Virgin Hyperloop One board of directors in October 2017 after Virgin Group invested in the company and formed a global strategic partnership. The company is in the process of rebranding itself Virgin Hyperloop One.
Richard Branson, founder of the Virgin Group, said:
"I am excited by the latest developments at Virgin Hyperloop One and delighted to be its new Chairman. The recent investment by our partners Caspian Venture Capital and DP World sets up the company to pursue opportunities in key markets in the Middle East, Europe, and Russia as it develops game-changing and innovative passenger and cargo ground transport systems."
source Virgin Hyperloop One