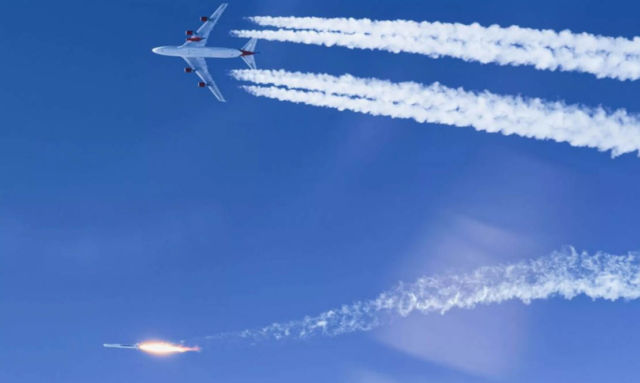 Virgin Orbit rocket successfully launch from beneath the Boeing 747, deliverινg small satellites.
LauncherOne has successfully reached orbit! Virgin Orbit's unique air-launched system successfully delivered small satellites for 9 different missions precisely into their target 500km circular, 60.7 degrees inclination orbit on January 17, 2021.
The flight was conducted from the Mojave Air and Space Port in Kern County, California — the first orbital launch ever to occur from there. This "Launch Demo 2" flight was conducted for NASA's Venture Class Launch Services program.
Unlike traditional ground-launched rocket, Virgin Orbit's system uses a 747 jet as its flying launch pad and mobile mission control, allowing flexible and responsive launch from almost anywhere on the planet!