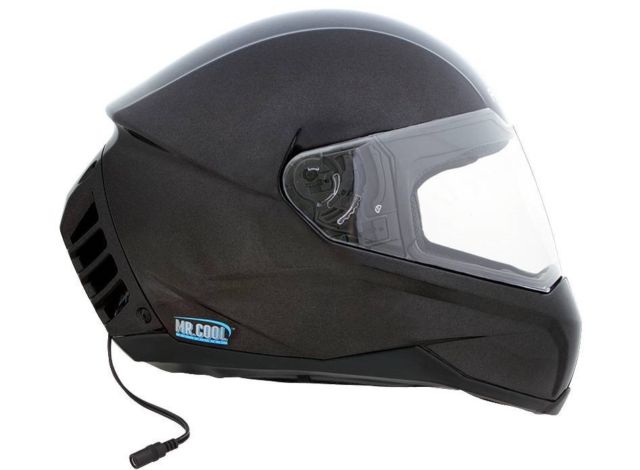 The ACH-1 is the world's first self-contained air-conditioned motorcycle helmet.
The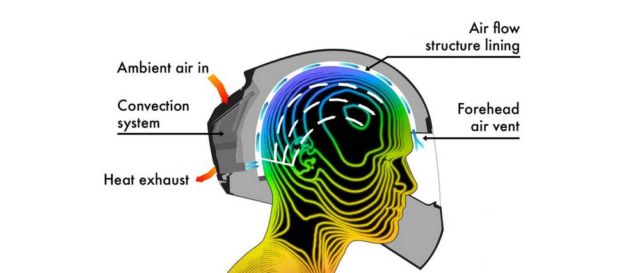 evenly distributes filtered, cooled air freely across the top of the head, cooling it by as much as 10-15 degrees from the ambient temperature.
This provides a far more comfortable riding experience in warm weather.
The ACH-1 utilizes a patented and field-proven technology that is used to cool the seats in vehicles built by Rolls-Royce, Bentley, Ferrari, Infiniti, Lexus, and GM, just to name a few. It applies thermoelectric technology in combination with Feher's patented Tubular Spacer Fabric to evenly distribute filtered, cooled air freely throughout the interior of the helmet.
Available here