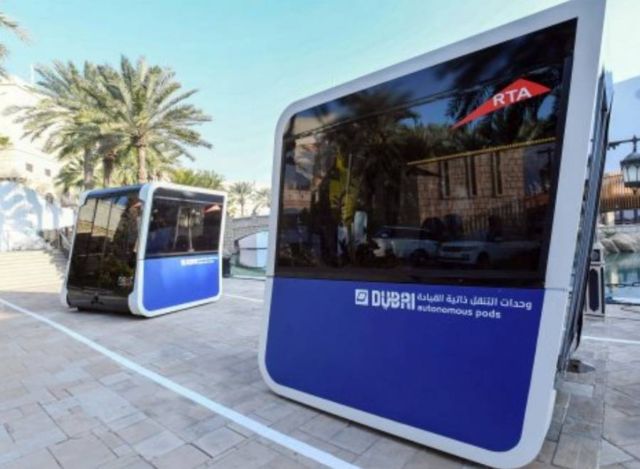 Dubai tests the world's first autonomous mobility pods, that can transfer 10 passengers and operate for three hours.
The Roads and Transport Authority (RTA), in cooperation with Next Future Transportation, launched the first tests of the world's first autonomous pods on the sidelines of the World Government Summit.
Next is a 'swarm vehicle', that greatly outperforms conventional transportation when used in conjunction with other modules. Its strength lies in its considerably greater room for optimization compared to conventional cars. A swarm of Next modules improves traffic fluidity, commute time, running costs and pollution prevention by optimizing each module occupancy rate, while being backed by solid design choices.
The autonomous pods are designed to travel short and medium distances in dedicated lanes. They can be coupled in 15 to 20 seconds or detached, depending on the destination of riders, in 5 seconds. They are fitted with cameras and electromechanical technologies to carry out the coupling and detaching processes, and this feature can be activated in-motion.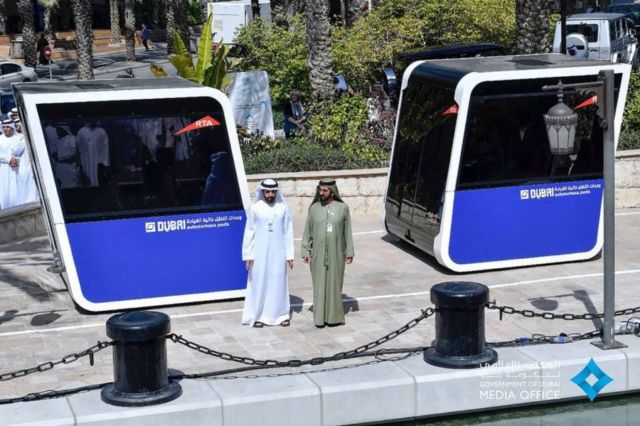 Each pod measures 2.87m in length, 2.24m in width and 2.82m in height. It weighs about 1500 KG and has a capacity to accommodate ten riders (6 seated, four standing). They are is fitted with a battery that supports 3 hours of operation; which is chargeable in 6 hours. Its average speed is 20 k/h.