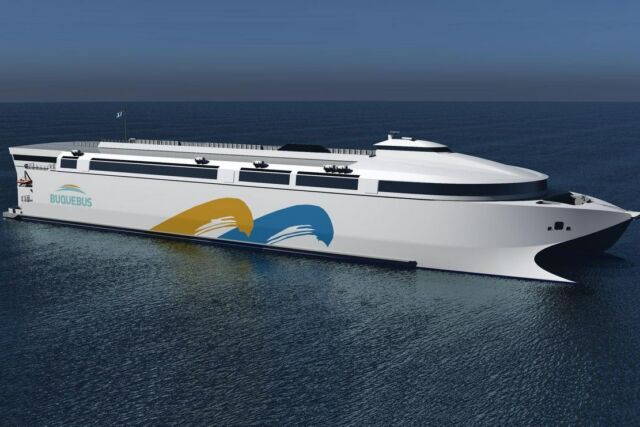 Incat Tasmania to build the world's largest electric passenger 130-meter lightweight ferry.
Amongst vessels under construction at the shipyard is a lightweight ferry, originally intended to be powered by LNG, which will carry 2100 passengers and 226 vehicles for Incat's long-term South American customer, Buquebús.
Incat was recently asked to investigate the possibility of replacing its LNG powerplant with a battery-electric engine solution.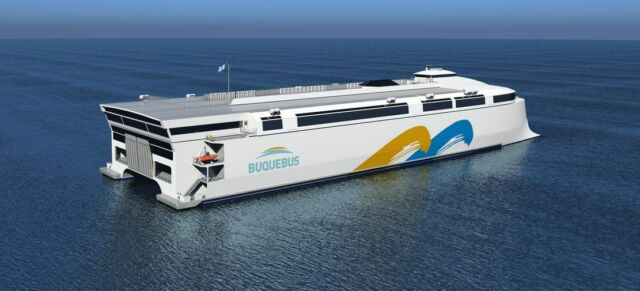 The ship which is to be delivered in 2025, would be the world's largest, zero-emissions ferry operating in the world.
Incat Group Chairman and Founder Robert Clifford said:
"The customer wants this to happen, Incat wants this to happen, and whilst there are matters to be finalized, I am extremely confident that Incat can deliver this ground-breaking ship. In my experience, unless we see something come in from the left field, this is a 'done deal'."
"Obviously, there needs to be sufficient energy supply in the ports that the ship would visit but we understand that this is progressing positively. The batteries and electric motors are being worked through with our suppliers, to ensure they can deliver the technology required in the timeframe we need them."
"Zero emissions shipping is the future and Incat based in Tasmania, one of the few places on the planet which has already delivered net zero, is now poised to revolutionize the world's shipping fleet by delivering the world's first zero emissions, lightweight ship."
Images credit Incat
source Incat