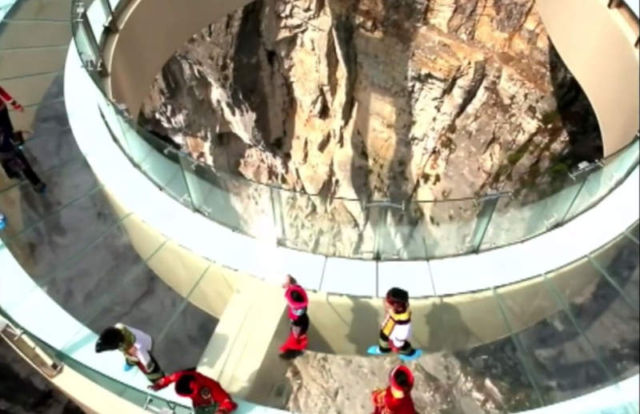 World's longest glass skywalk is open to public, at 718 meter-high cliff, in China's Chongqing.    Watch the video…
The glass skywalk located in the Longgang scenic area of Yunyang County, southwest China's Chongqing Municipality.
https://www.youtube.com/watch?v=bPRzRt8pi1g
With the cantilever part of the bridge extending 26.68 meters from the edge, over five meters longer than the famous Grand Canyon Skywalk in the United States, the structure is dubbed the world's longest glass cantilever bridge.
Only 30 tourists will be allowed to get on the bridge each time, said the officials in the news conference.
Various performances including base jumping, fashion shows and acrobatic performances will be staged on April 26 on the skywalk during its opening ceremony, according to the local tourism authorities.