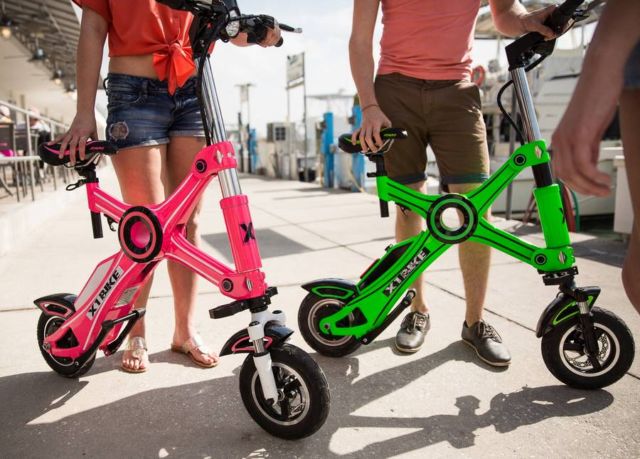 X1 Explorer electric folding eBike, it is compact but highly equipped.
Whether you travel by car, RV, boat or airplane, the new X1 bike is the perfect solution for discovering the world around you. Can cover a range of 25-37 miles / 40-60 km. On your X1, the journey is the destination!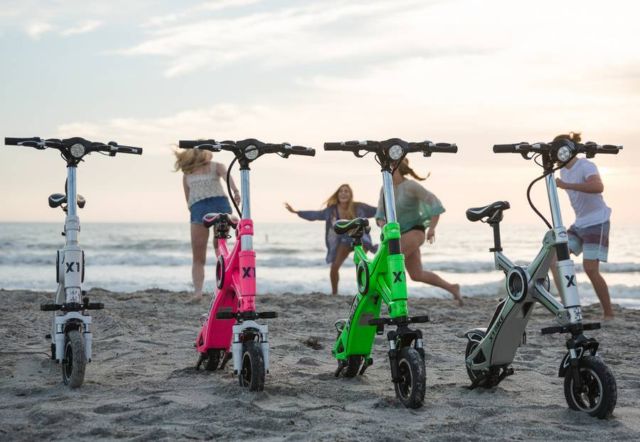 Fold and roll to the table. Press the lever and your X1 instantly becomes the size of a golf bag. Compact, portable, easy to lift and stash away!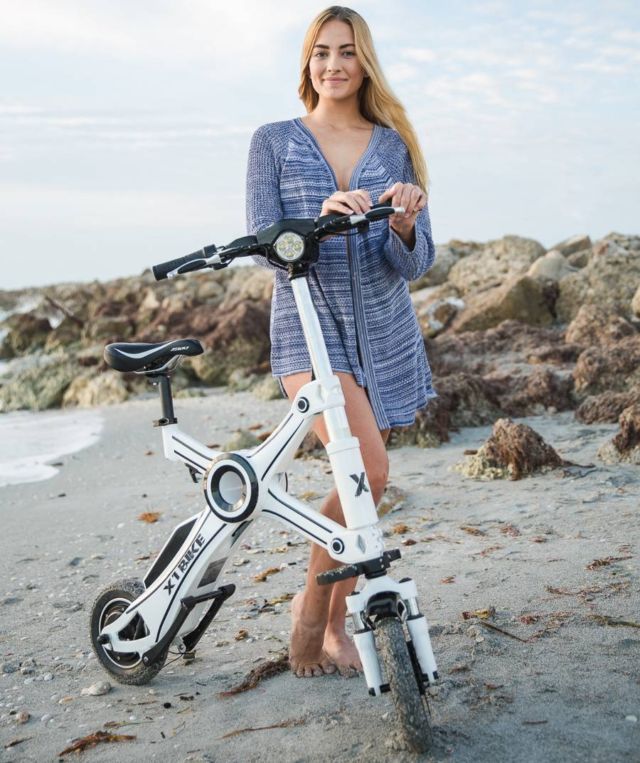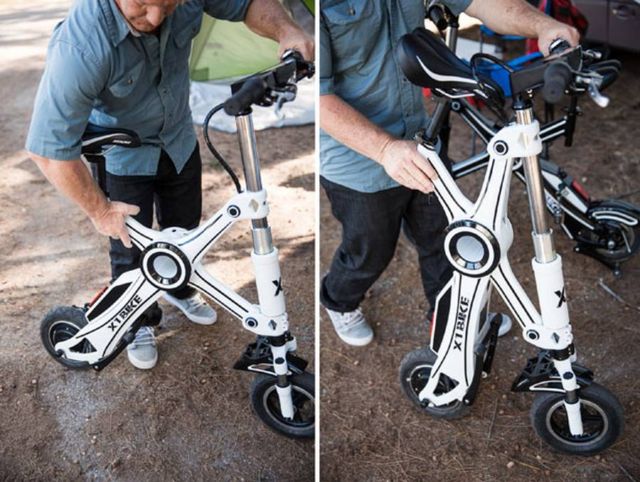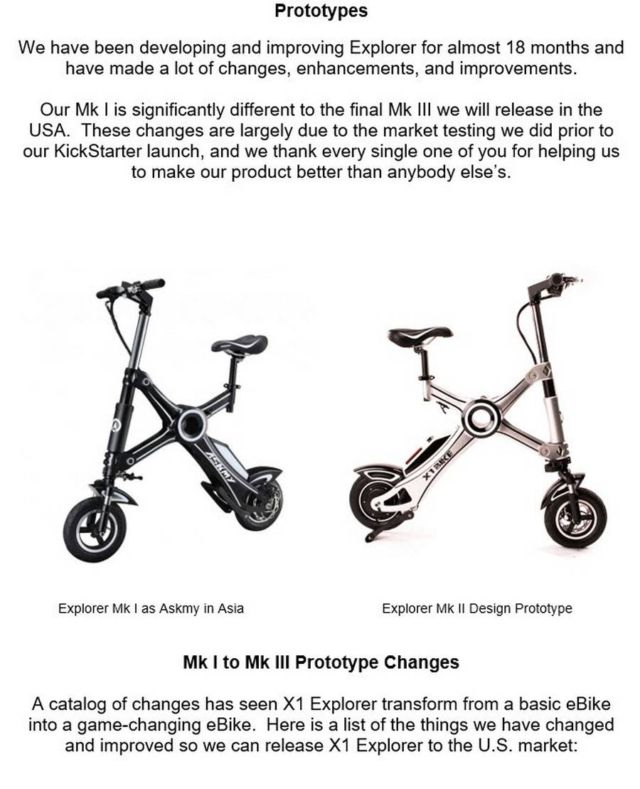 Available on Kickstsrter