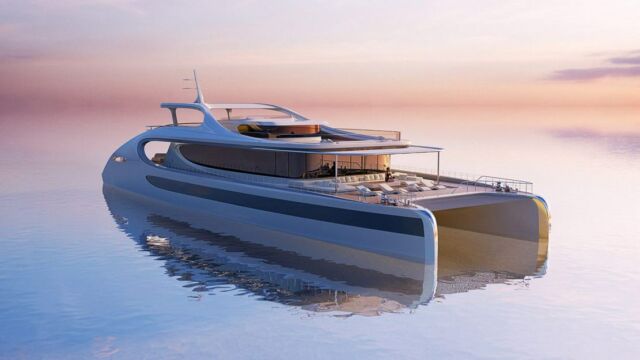 Zaha Hadid Architects designs 'Oneiric' 144-Foot sinuous solar-powered catamaran.
Designed by Zaha Hadid Architects the new Oneiric catamaran concept is Rossinavi's green-technology flagship featuring three levels of solar panels to allow for fully electric navigation and an Al-driven control centre to manage energy consumption and reduce environmental impact.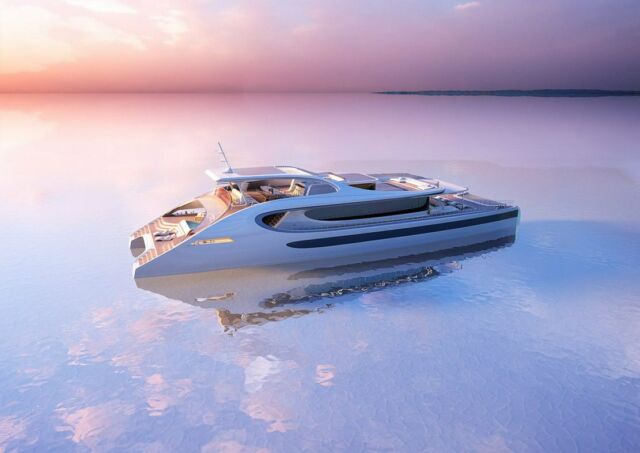 Italian shipyard Rossinavi in collaboration with Zaha Hadid Architects (ZHA) have established a new era of sustainable yachting with Oneiric. Combining the signature of ZHA's design with maximum functionality and cutting-edge technology, the Oneiric is designed and engineered without compromise, providing an unrivaled experience for the owner and guests while prioritizing the health of the ocean.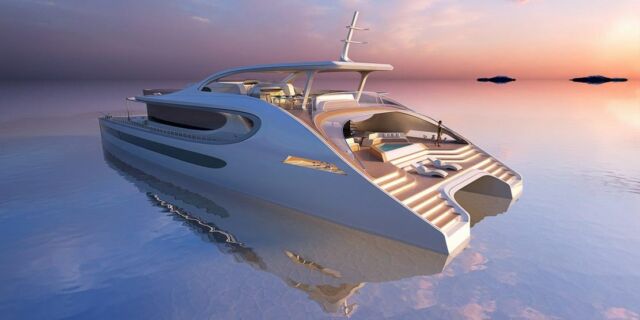 The Oneiric is a Rossinavi green-technology flagship. Three levels of solar panels are seamlessly integrated into the design to charge a highly efficient battery pack. An artificial intelligence driven control centre monitors energy consumption and battery status as well as observes environmental impact to advise on the most sustainable navigation.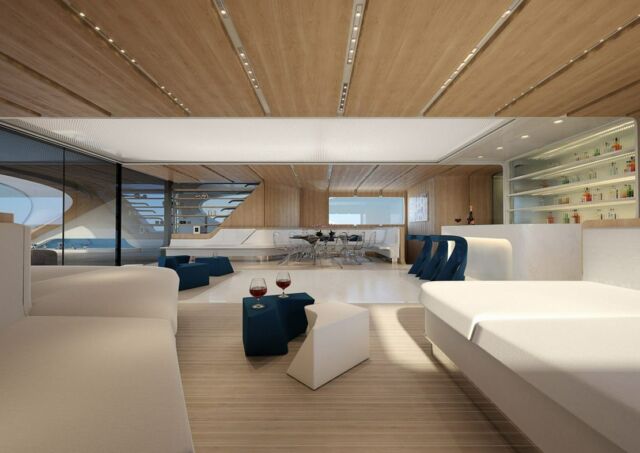 On a day trip, Oneiric can cruise up to 100% of the time in full-electric mode with zero emissions. On transatlantic crossings, the yacht can cruise in full-electric mode up to 70% of the time, saving approximately 40 tonnes of CO2 compared to a conventional vessel.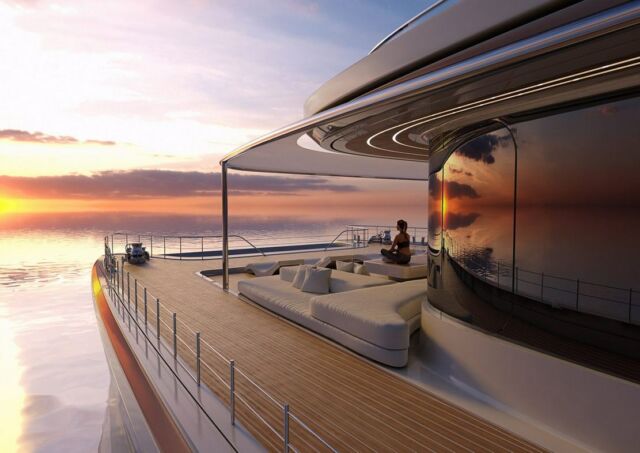 The solar panels, continually charging the battery pack during daylight hours, am also designed for the periods when the yacht is not in use and, when moored, it can power a family villa on land.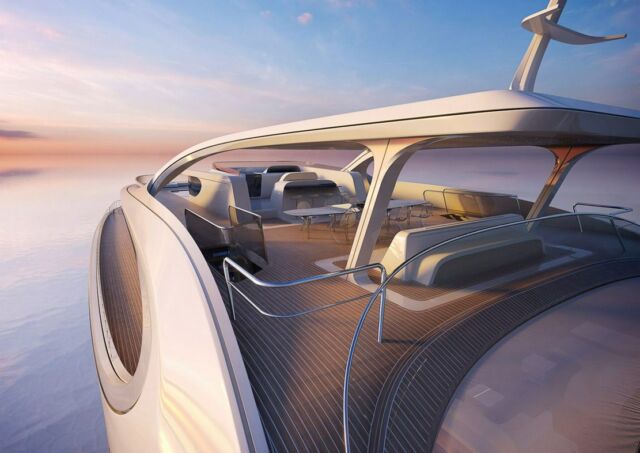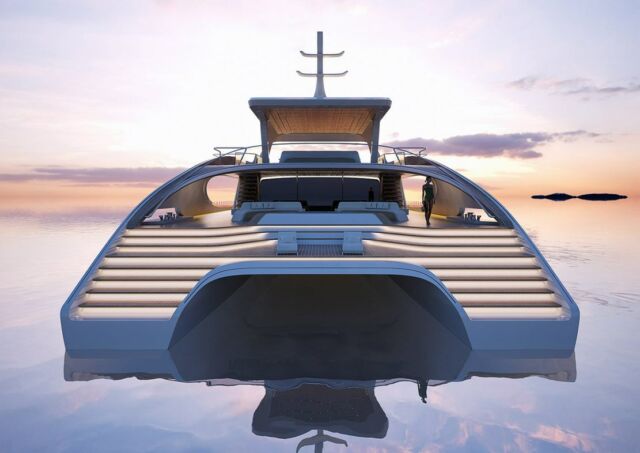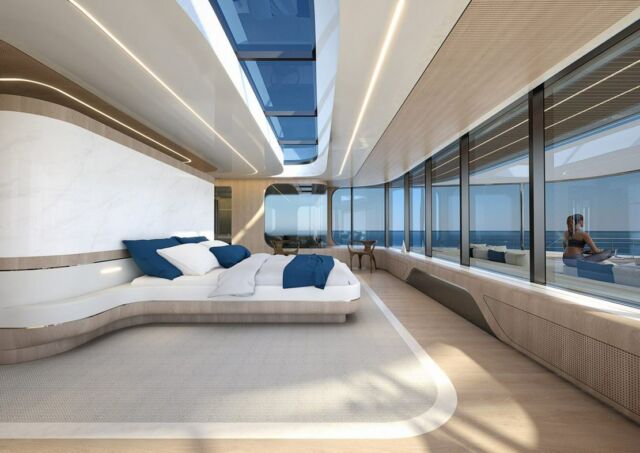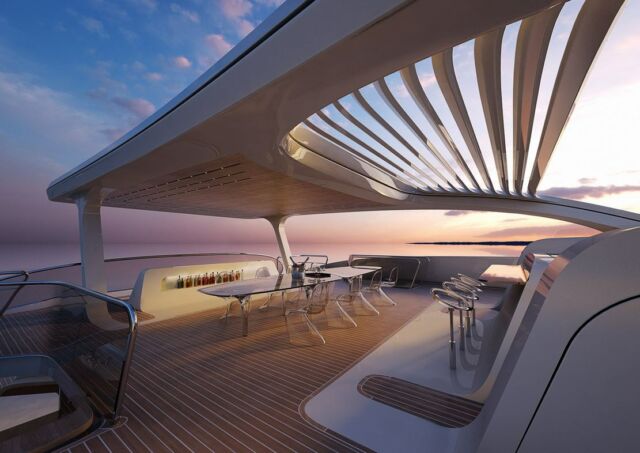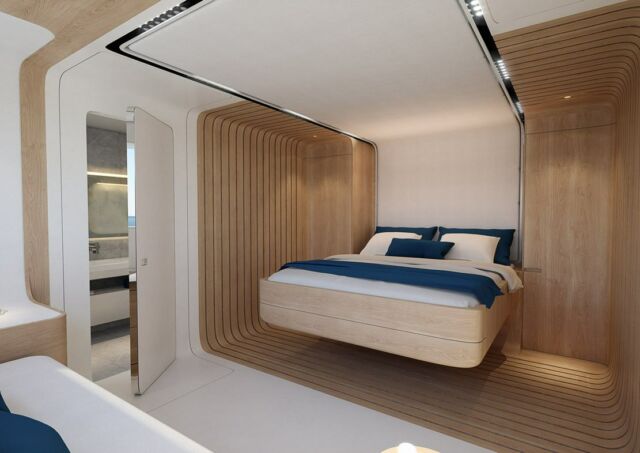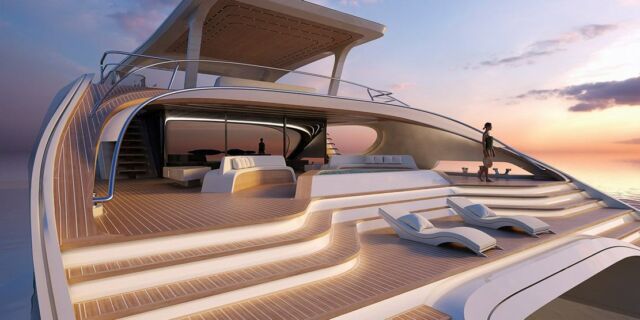 source Zaha Hadid Architects