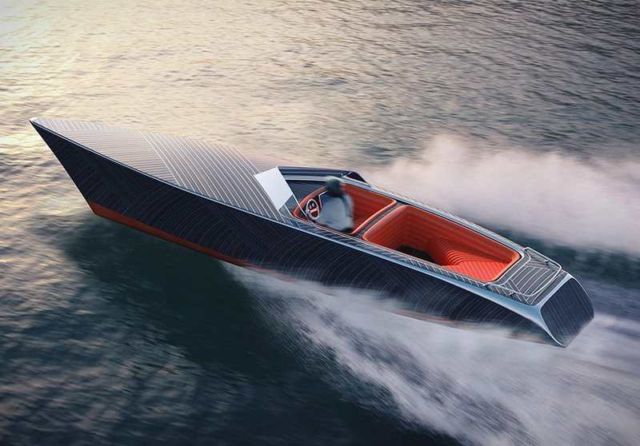 Stylish Zebra electric speedboat, inspired by the 1947 Sea Maid wooden ski boat.
Zebra electric speedboat in a classic look, designed by Parisian industrial designer Dimitri Bez.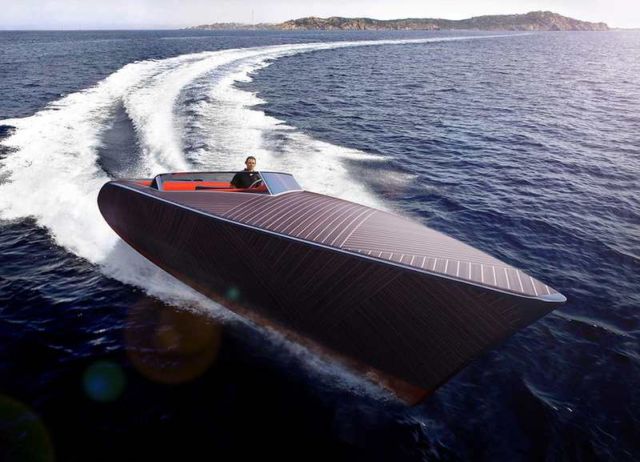 Reusing noble materials (wood, leather) and adding modern technologies (electric motorization, touchscreen…).
The bias of its design is the intermingling. The whole boat is structured by chrome lines throughout its outline.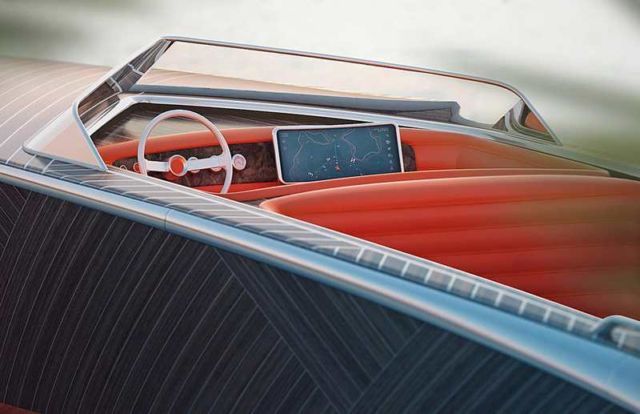 Its dashboard innovates thanks to its curved OLED touch pad, which is both a navigation support and video screen when the boat is stationary.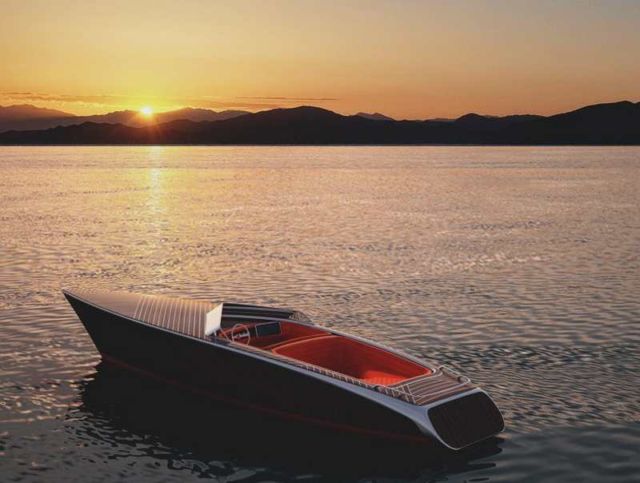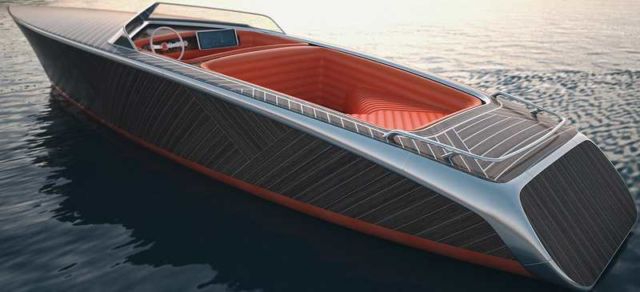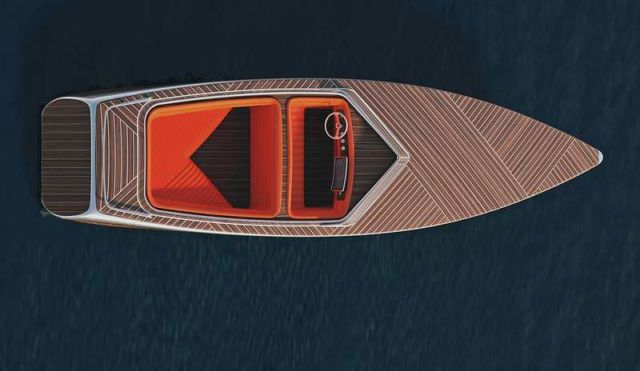 via uncrate