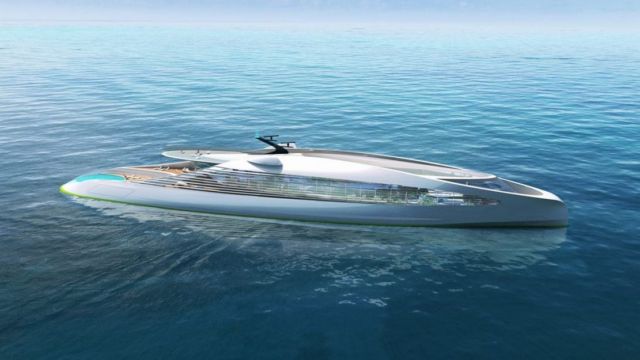 Zero-Carbon superyacht Concept VY-01 has a streamlined volume offering minimal resistance to wind and weather.
Architecture and design studio 3deluxe launches the $500 million, first zero-emission superyacht as NFT at the Monaco Yacht Show.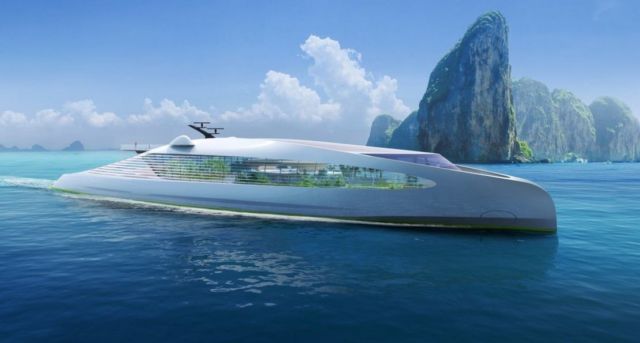 The yacht features a seawater desalination system, powered by solar panels, for the watering of the greenhouse.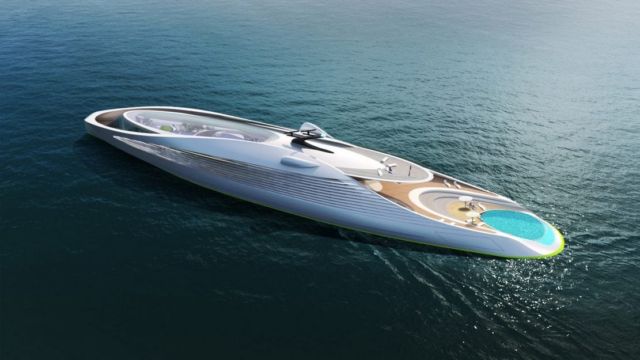 Some shipyards and technology companies have already made significant progress with the development of zero -carbon propulsion systems using fuel cells and are presenting the prospect of the first zero-carbon ships.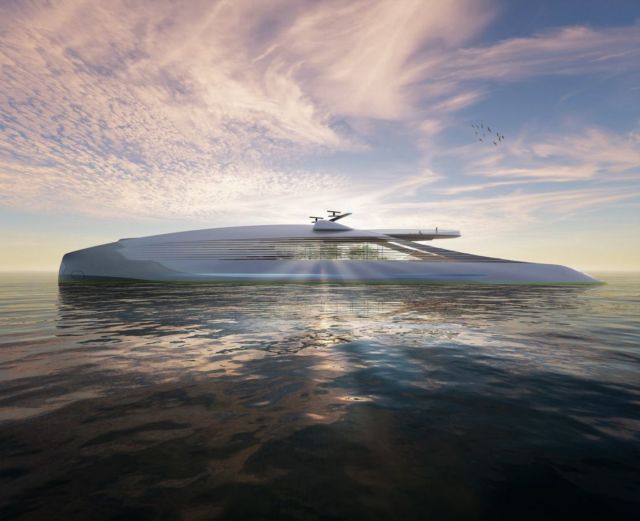 The architecture and design studio 3deluxe, meanwhile, has many years of expertise in the design of expedition and cruise ships in various formats and is now presenting a design study fore zero-carbon super -yacht.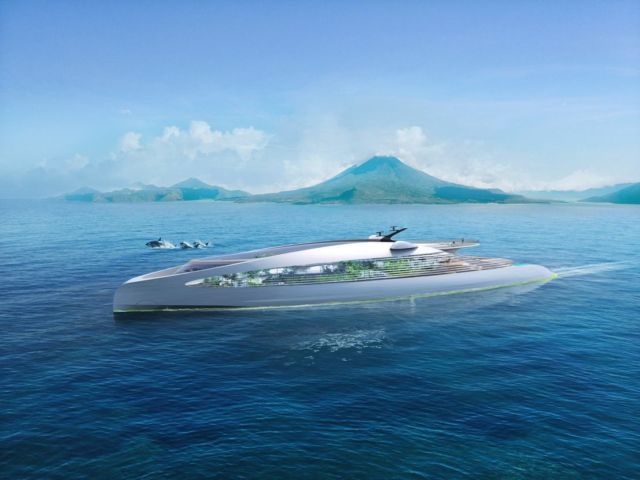 In addition to the technological innovations and the ambitious outer design, the interior of the yacht also sets new standards The interior concept breaks with many conventions of yacht design and corresponds to the visionary, nature-oriented philosophy of the project: A light-suffused, loft-Iike space forms a spacious room continuum made up of a greenhouse. Lounge living space, kitchen, bar and vegetable garden. Luxury is rewritten entirely, with natural surroundings replacing acrylic glass and brass, while natural, healthy or replaces excessive air conditioning.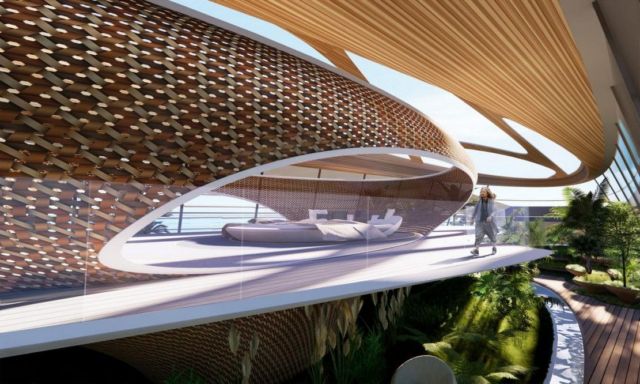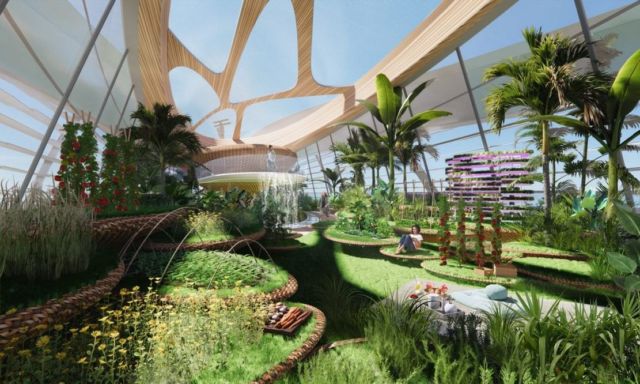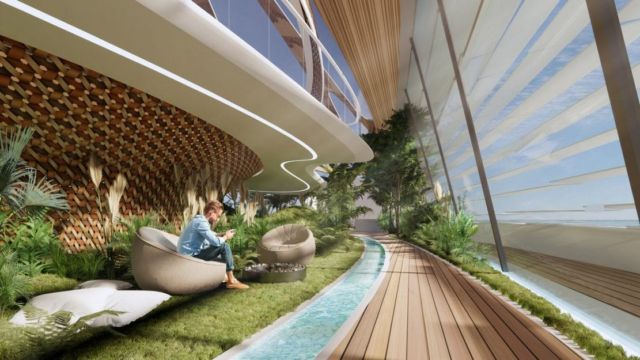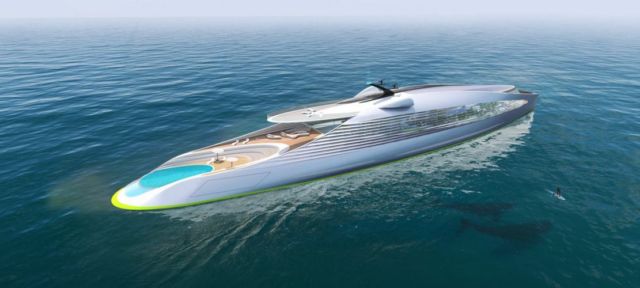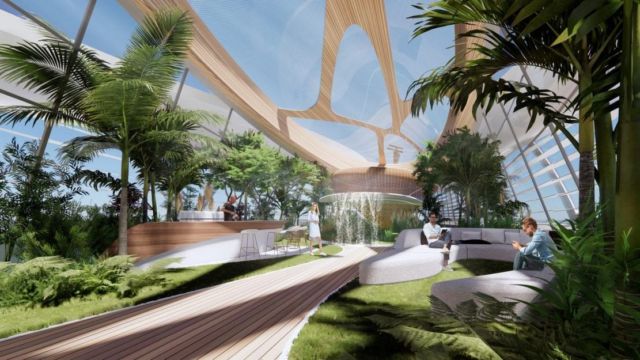 source 3deluxe