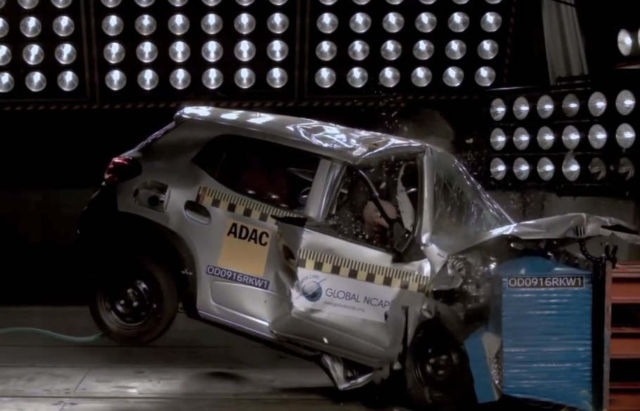 This is what Zero-Star car safety rating looks like on 4 different cars.  Take a look at the amazing results in these four videos…
Global NCAP secretary general David Ward told the Wall Street Journal:
"Global NCAP strongly believes that no manufacturer anywhere in the world should be developing new models that are so clearly sub-standard. Car makers must ensure that their new models pass the UN's minimum crash test regulations, and support use of an airbag.
India is among a handful of emerging automobile markets including Thailand, Mexico and Indonesia which don't have sufficient safety regulations in place."
via jalopnik