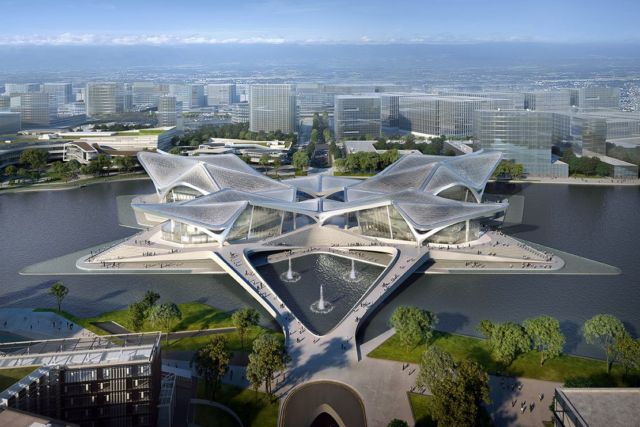 Construction works are progressing on the site of the Zhuhai Jinwan Civic Art Centre, in China.
Zaha Hadid Architects reveals images of Zhuhai Jinwan Civic Art Centre.
Designed as a hub of contemporary creativity within one of the world's most dynamic regions, the Zhuhai Jinwan Civic Art Centre is located at the heart of Jinwan district's Western Ecological New Town where the new Zhuhai Airport Intercity railway provides direct connections with Zhuhai's city centre, its airport and Hengqin district, as well as Guangzhou, Shenzhen, Macau and Hong Kong via interchanges.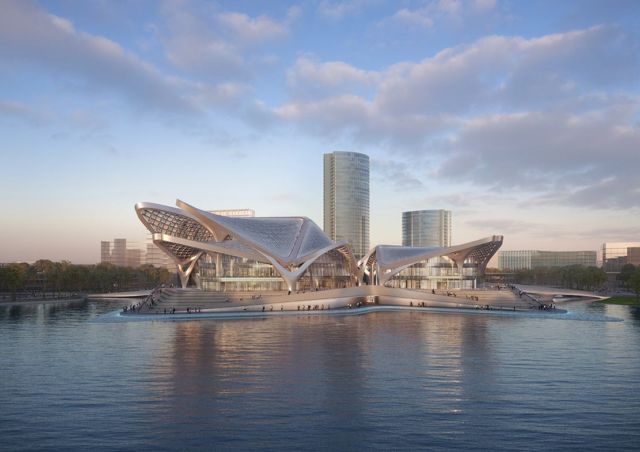 The steel structure of its lattice roof canopy has now been installed over two of the centre's four cultural venues.
Optimized for thermal performance, the double-insulated glazing of the building's envelope is protected by the latticed roof canopy which incorporates perforated aluminium panels to provide external solar shading. The perforations within the panels vary in size to allow differing degrees of sunlight within the centre's interior spaces in accordance to their programming requirements, solar gain and orientation.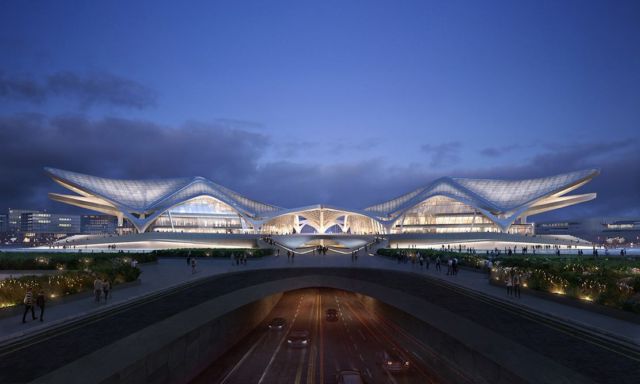 Energy consumption and indoor air quality monitoring systems with intelligent control will automatically adjust the centre's interior environments for optimal comfort and energy reduction. Waste heat recovery will be used to meet the centre's hot water demand with water-saving appliances connected to the centre's water recycling system.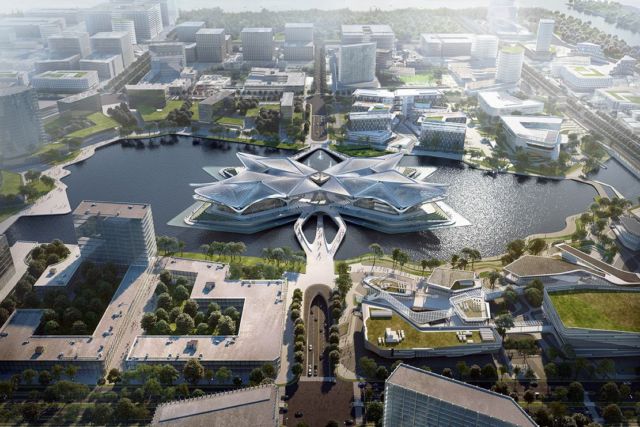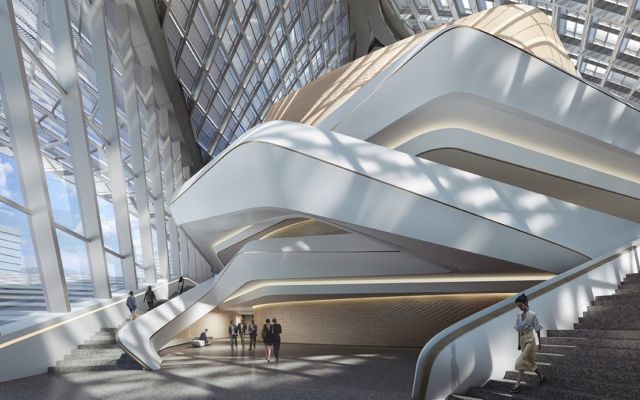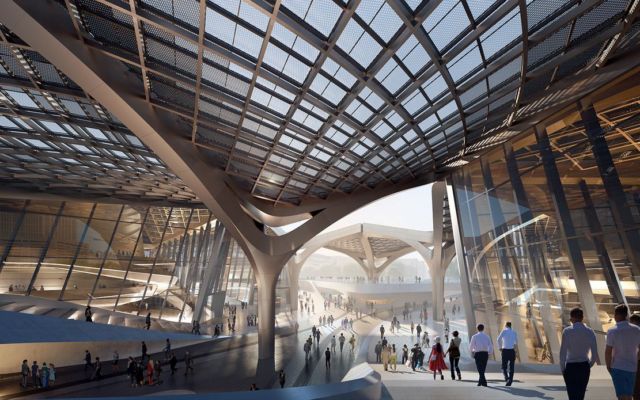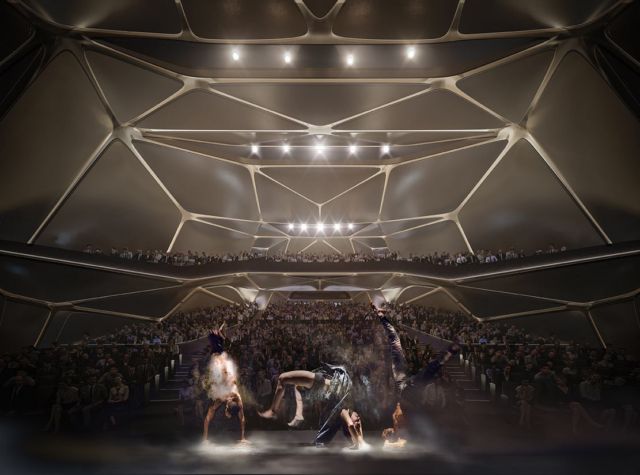 Images credit Zaha Hadid Architects
source Zaha Hadid Architects