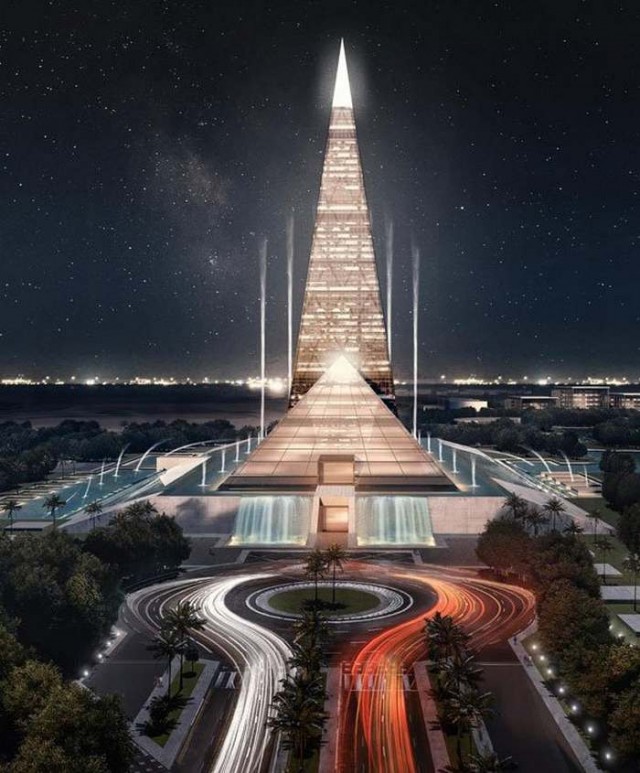 Egypt will build a 200-meter Pyramid like Skyscraper, which would be the nation's highest tower.
The Zayed Crystal Spark tower project, would be implemented on a 798,000-square meter bloc in West Cairo's Sheikh Zayed district.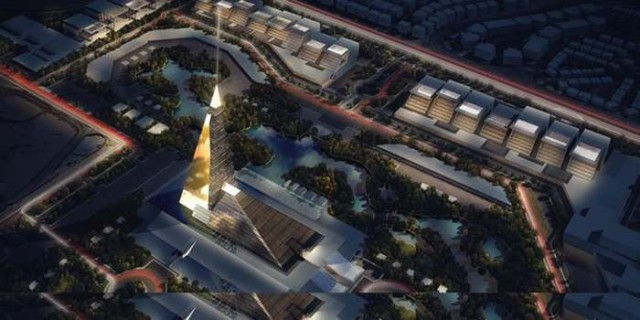 Egypt's Minister of Housing Moustafa Madbouly, announced earlier this month that the ministry has invited around 150 real estate developers in the private sector, to attend the March economic conference.
via archdaily