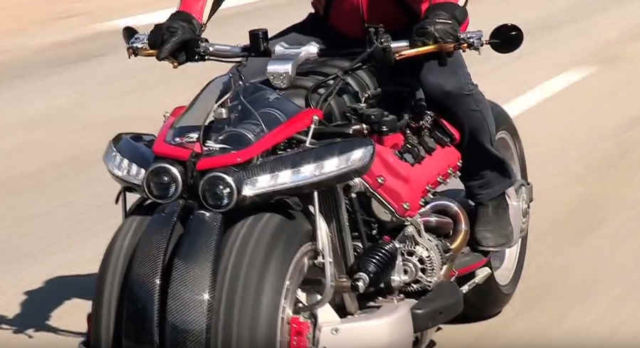 In this video the 4 wheel motorcycle is powered by a Maserati V8 producing 470 horsepower.
The LM847 is a pendulum LAZARETH powered by a Maserati V8.
She bows through design and specific kinematics independent suspension.
Braking is provided by two 8-piston calipers on the perimeter discs of 420mm diameter.
Power a torque converter that takes you from 0 to 150km/h in seconds!