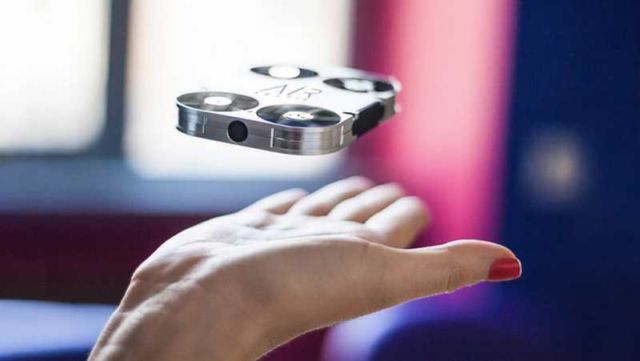 AirSelfie is a portable flying camera, integrated into your mobile phone cover.
AirSelfie is the smallest portable flying camera, that you'll be able to snap aerial photos directly from your phone.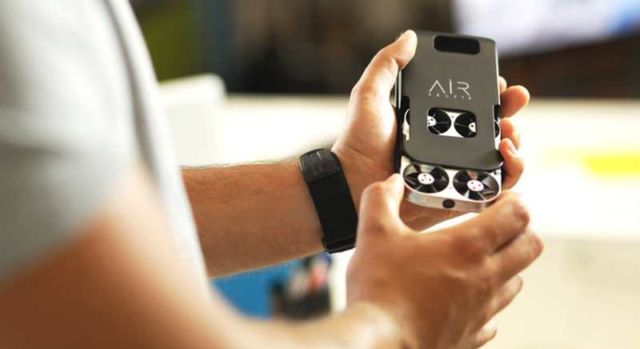 Take AirSelfie out of its cover and launch it from your phone using the AirSelfie app available for iOS and Android.
You can control it directly through 3 different flight functions:
Selfie mode, the easiest one, with just two directional buttons to make AirSelfie move far or close to you.
Selfie Motion Control mode, control it in real time with the virtual joystick provided by App.
Flying mode, where the device is held horizontally and replaces a classic controller. Once you've found the perfect positioning for the shot, it stays still, thanks to the hovering function.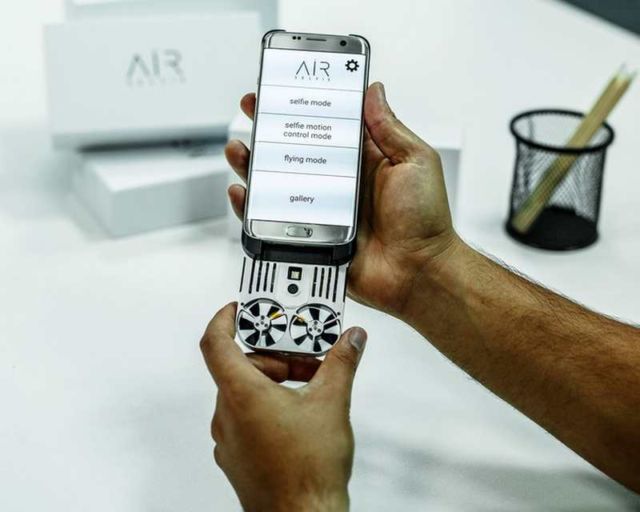 via kickstarter