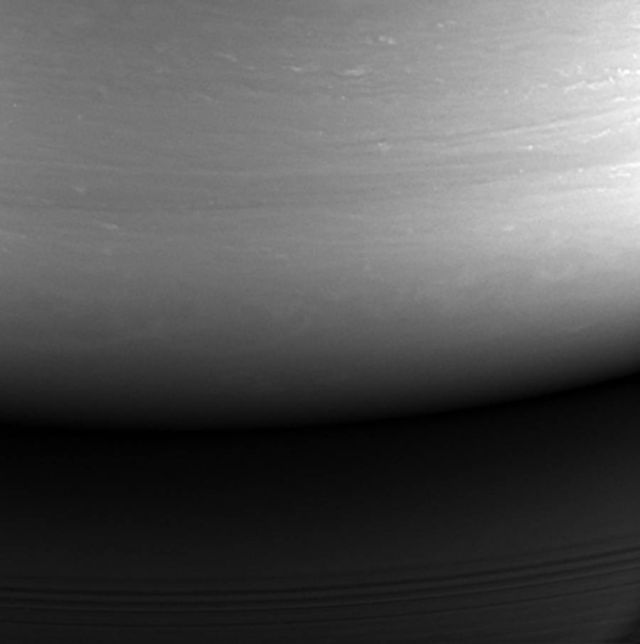 The Cassini spacecraft impacted the upper atmosphere of Saturn on September 15, after a 13 year long exploration of the Saturnian System.
This monochrome view is the last image taken by the imaging cameras on NASA's Cassini spacecraft. It looks toward the planet's night side, lit by reflected light from the rings, and shows the location at which the spacecraft would enter the planet's atmosphere hours later.
This location — the site of Cassini's atmospheric entry — was at this time on the night side of the planet, but would rotate into daylight by the time Cassini made its final dive into Saturn's upper atmosphere, ending its remarkable 13-year exploration of Saturn.
Cassini's final signal took 83 minutes to reach planet Earth and the Deep Space Network antenna complex in Canberra Australia where loss of contact with the spacecraft was recorded at 11:55 UT.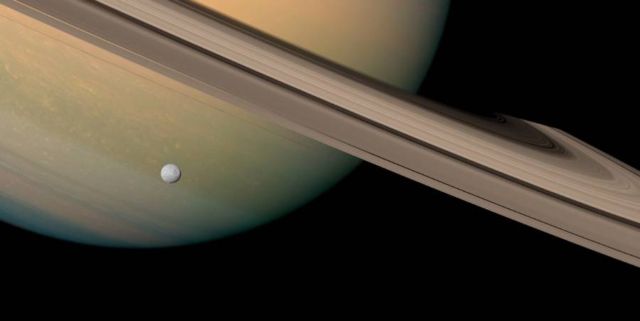 Destination Titan
source NASA