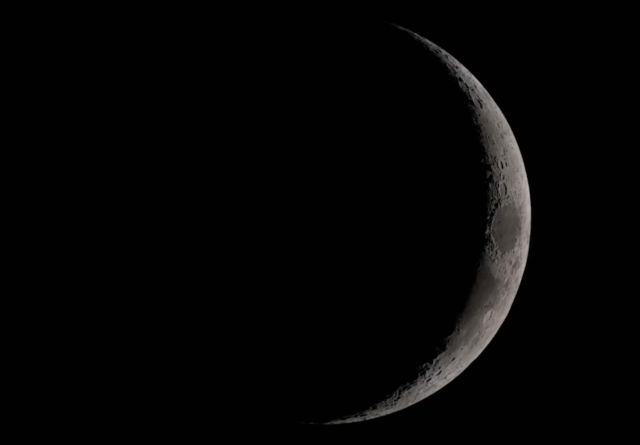 This amazing visualization attempts to capture the mood of Claude Debussy's best-known composition, Clair de Lune (moonlight in French).
The piece was published in 1905 as the third of four movements in the composer's Suite Bergamasque, and unlike the other parts of this work, Clair is quiet, contemplative, and slightly melancholy, evoking the feeling of a solitary walk through a moonlit garden.
The visuals were composed like a nature documentary, with clean cuts and a mostly stationary virtual camera. The viewer follows the Sun throughout a lunar day, seeing sunrises and then sunsets over prominent features on the Moon.
The sprawling ray system surrounding Copernicus crater, for example, is revealed beneath receding shadows at sunrise and later slips back into darkness as night encroaches.
The visualization was created to accompany a performance of Clair de Lune by the National Symphony Orchestra Pops, led by conductor Emil de Cou, at the Kennedy Center for the Performing Arts in Washington, DC, on June 1 and 2, 2018, as part of a celebration of NASA's 60th anniversary.
The visualization uses a digital 3D model of the Moon built from Lunar Reconnaissance Orbiter global elevation maps and image mosaics. The lighting is derived from actual Sun angles during lunar days in 2018.
[Youtube]