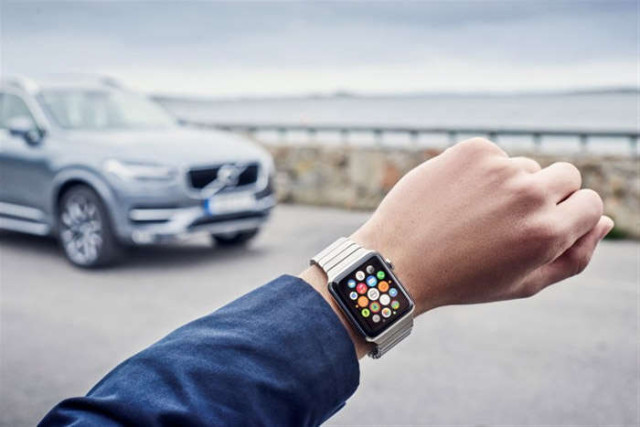 Volvo launched a new app to control your car from your Apple Watch.
With the Volvo On Call app you can control settings, lock/unlock, locate and use your Volvo car from your Apple Watch.
Volvo Cars is set to release an updated version of its ground-breaking Volvo On Call smart app, delivering seamless connectivity with wearables such as the Apple Watch and Android Wear.
https://www.youtube.com/watch?v=5OiWooIrqU0
Volvo on Call application is now available in App Store, Google Play and Microsoft Market.
David Holecek, Director Connected Products and Services at Volvo Cars, explains:
"Volvo On Call is an app that allows you to literally take control over everyday elements in your Volvo. You can set heater timings for those cold and frosty mornings or cool down your car in hot weather, check your fuel level and mileage, or time to next service. It even helps you to locate your car in a crowded parking garage."
Volvo On Call's new functionality includes wearable connectivity for devices such as the Apple Watch, a full iPad user interface, Android Wear and a unified Windows Phone app with voice control through Cortana, an intelligent assistant system, amongst others. The update, which will also see the addition of enhanced 'send-to-car' capabilities for navigation purposes, is due to be released end of June.
Youtube
source Volvo media