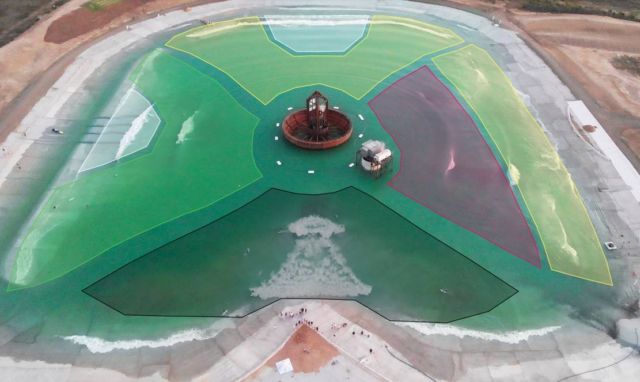 World's largest wave pool generates 5 different types of waves for surfers, in Australia.
Surf Lakes that has been designed to produce over 2,000 waves per hour, is equipped with 5 waves technology.
'5 Waves technology works' by creating concentric waves that radiate outwards from the central wave device (CWD). The waves break upon a variety of submerged reefs and shorelines. Each reef is contoured differently so as to allow the wave energy to dissipate and therefore create waves which break at different speeds, shapes and sizes. Up to 10 separate surfing waves can be generated from each "pulse" of the CWD.

Following seven years of research and testing, Surf Lakes have developed technology that provides numerous advantages and allows for targeting of broader water sport based markets.




The science and engineering behind Surf Lakes is truly revolutionary. Unique bathymetric designs of our pool floor mimics nature and helps us to produce such natural waves. The floor design interacts with our patented wave mechanism where one central swell generates 10 separate waves to the surrounding reefs and beach breaks.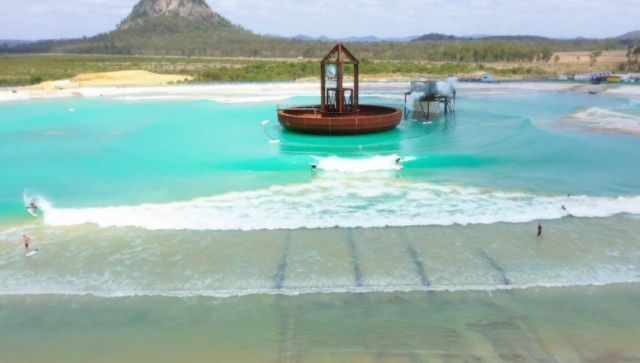 Surf Lakes operate similar to a ski resort, with waves colour coded based on their level of difficulty. Beginners can feel safe and secure knowing which waves to surf as they learn and improve their skills, in a controlled environment. The beauty of our design means you don't have to wait for a specific session that suits you, just paddle across to the right break.
source Surf Lakes