Mercedes-Benz will offer a gigantic 56-inch 'hyperscreen' dash on the upcoming EQS electric sedan.
Mercedes-Benz is a couple of weeks away from the debut of the EQS electric sedan, offering a luxury and high-tech interior.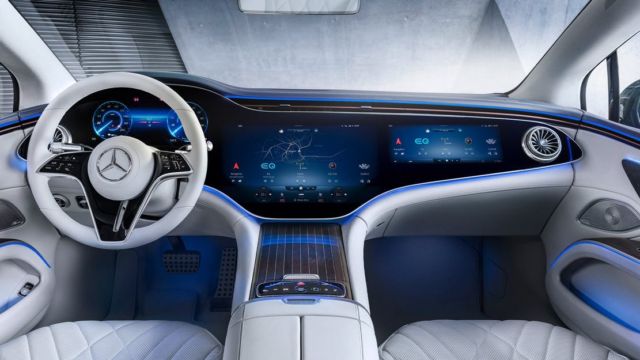 It will feature an amazing giant 56-inch MBUX Hyperscreen, covering the entire width of the dashboard.
The big in-car cinema. EQS with unique MBUX (Mercedes-Benz User Experience) Hyperscreen, an AI assistant for the driver and front passenger.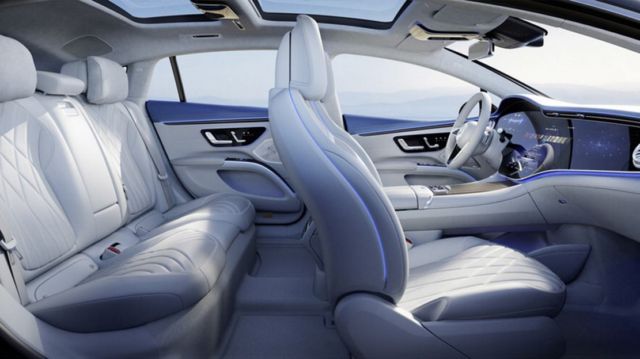 Visually impressive, radically easy to operate and extremely eager to learn: the MBUX Hyperscreen, who is constantly learning, thanks to artificial intelligence, is one of the highlights in the EQS.