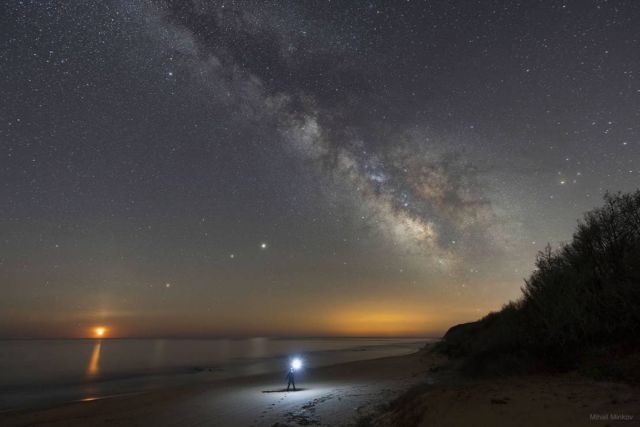 Earth's Moon, Mars, Saturn, and Jupiter were all imaged together, just before sunrise, photographed by Mihail Minkov, from the Black Sea coast of Bulgaria.
It is not a coincidence that planets line up. That's because all of the planets orbit the Sun in (nearly) a single sheet called the plane of the ecliptic. When viewed from inside that plane — as Earth dwellers are likely to do — the planets all appear confined to a single band.
It is a coincidence, though, when three of the brightest planets all appear in nearly the same direction. Such a coincidence was captured about a month ago.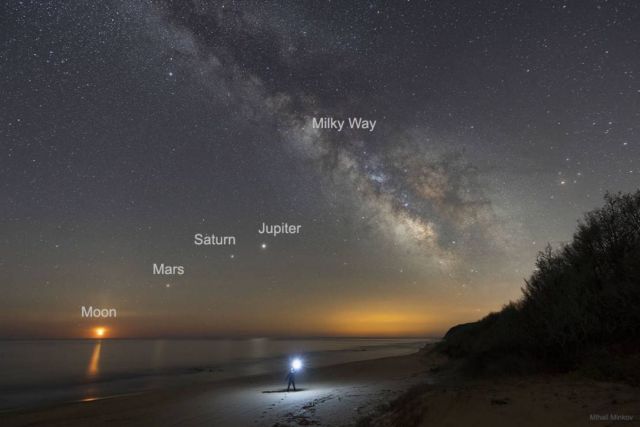 A second band is visible diagonally across this image — the central band of our Milky Way Galaxy.
If you wake up early, you will find that these same planets remain visible in the morning sky this month, too.
Image credit Mihail Minkov
source APOD