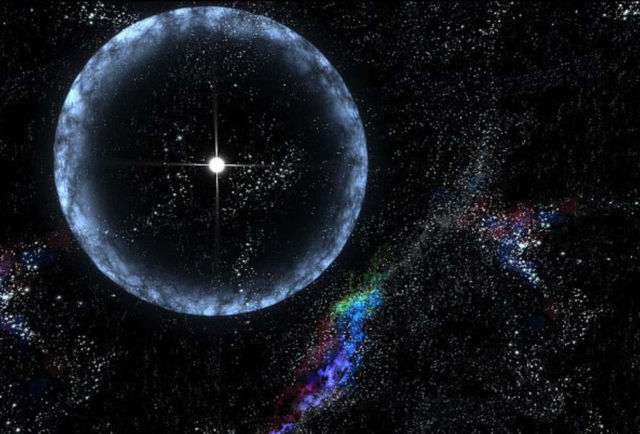 Astronomers have finally detected the source of one of the mysterious cosmic Radio Bursts.
Bizarre fast radio bursts caused by flares from the dense core of a neutron star, are coming from a stellar nursery 2.4 billion light years away.
Above, concept Neutron star.  Credit NASA
Astronomers published in The Astrophysical Journal, that young neutron stars 6,200 light years from the center of a galaxy called FRB 121102, are the source of mysterious fast radio bursts detected on Earth.
Some experts speculated that Cosmic Radio Bursts could be a sign of aliens.
Scientist Shriharsh Tendulkar of McGill University in Montreal, said:
'The Hubble observations allow us to get a very sharp image."
Dale Frail of the National Radio Astronomy Observatory in Socorro, New Mexico, explains:
"It's an extraordinary galaxy. Relative to its small size, it's making stars at a prolific rate."
via sciencealert