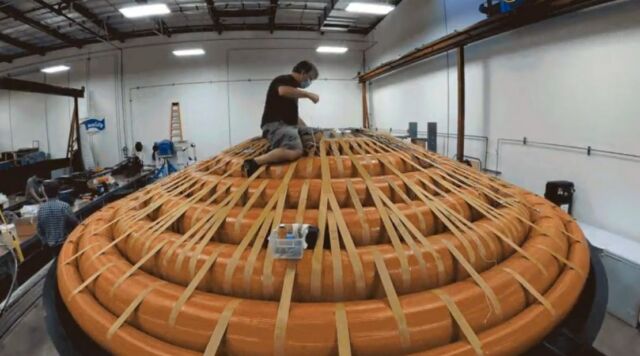 NASA's Hypersonic Inflatable Decelerator technology, consisting of super strong balloons, has been in the works for several years.
How does something that looks like a stack of orange inner tubes covered in a black tarp survive temperatures reaching 3,000 degrees Fahrenheit as it plunges through the atmosphere?
An upcoming technology demonstration uses advanced materials to make a heat shield that's tougher than it looks.