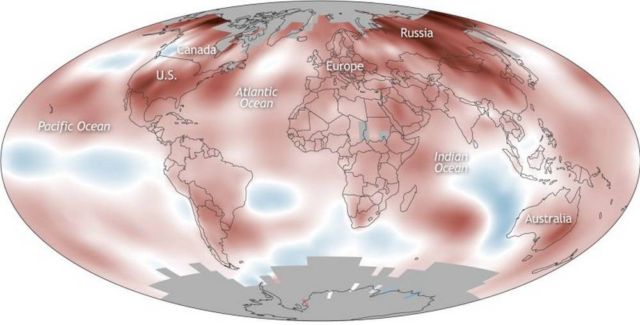 2017 was the third-warmest year recorded on our planet, behind the first 2016 and 2015.
500 scientists from 65 countries, confirm 2017 among top 3 warmest years globally.
The Climate Report running for 28 years, led by scientists from NOAA's National Centers for Environmental Information and published by the Bulletin of the American Meteorological Society, was released on Wednesday.
Above, the map shows global temperature. Red means warmer than normal.  Credit NOAA climate
According to the report, Earth's atmospheric carbon dioxide levels have never been higher in human history.
Arctic sea ice is melting, and the upper ocean level has never stored this much heat in recorded history.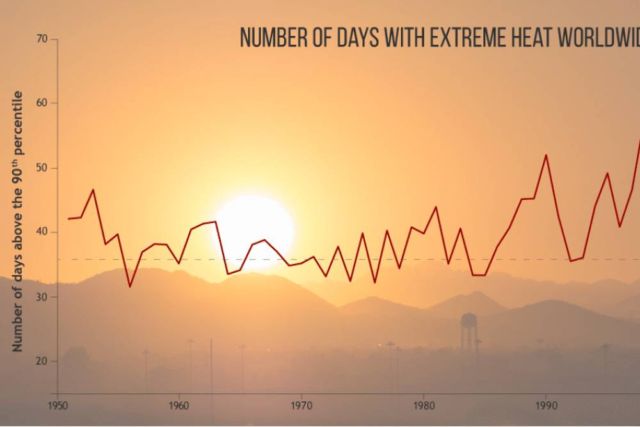 Credit NOAA
via phys.org