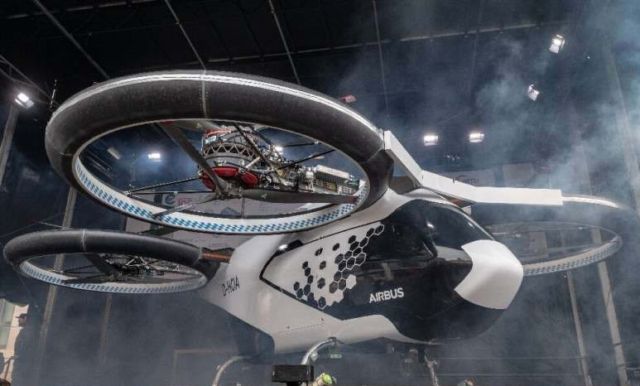 Paris aims to beat 2024 Olympic traffic with autonomous flying taxis.
Airbus, Aeroports de Paris (ADP) and the Paris Transport Authority are working to explore the possibility of providing flying taxis, to carry visitors the 2024 Paris Olympics from Charles de Gaulle Airport into the city.
Airbus CEO Guillaume Faury, said:
"In 2010, for the first time, more than half of humanity was living in urban zones and we think we shall surpass 60% by 2030."
ADP Group's executive director general Edward Arkwright, explains:
"If we have the conviction that in the next five, 10, 15, 20 or 30 years low altitude is a space to be conquered we have to put in place the conditions today.
The time had now come to vault up to "the third dimension" of local commutes—air."
Image credit Airbus
via MSN