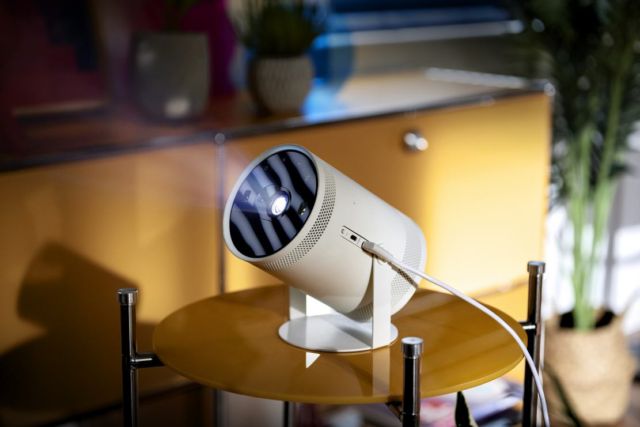 Samsung Electronics launches The Freestyle, a portable projector for entertainment wherever you are.
Samsung Electronics announced at CES 2022 the launch of its all-new portable screen and entertainment device.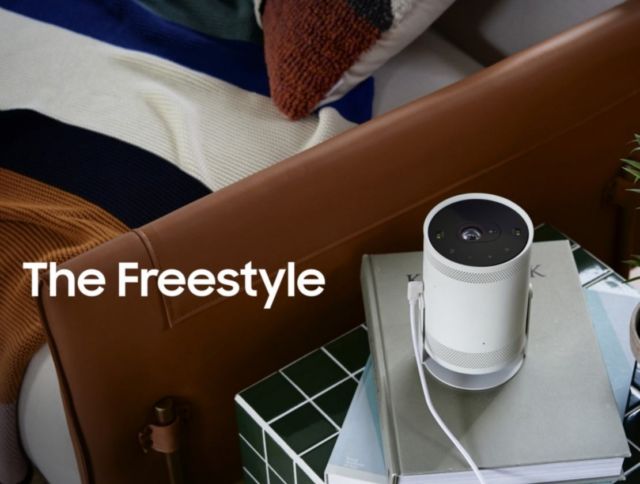 The Freestyle: Bringing screens everywhere. First-of-its-kind technology delivers optimal viewing and entertainment in a compact form factor.
Features auto-level, auto-focus and auto-keystone capabilities for perfect picture every time.
Targeted toward Gen Z and millennials, The Freestyle is a projector, smart speaker and ambient lighting device all rolled into one lightweight, portable device. When it comes to portability, The Freestyle weighs only 830 grams allowing to change any space into a screen with ease. Unlike conventional, boxy projectors, The Freestyle's versatile cradle allows rotation of up to 180 degrees, enabling users to show high-quality video anywhere – tables, floors, walls or even ceilings – no separate screen required.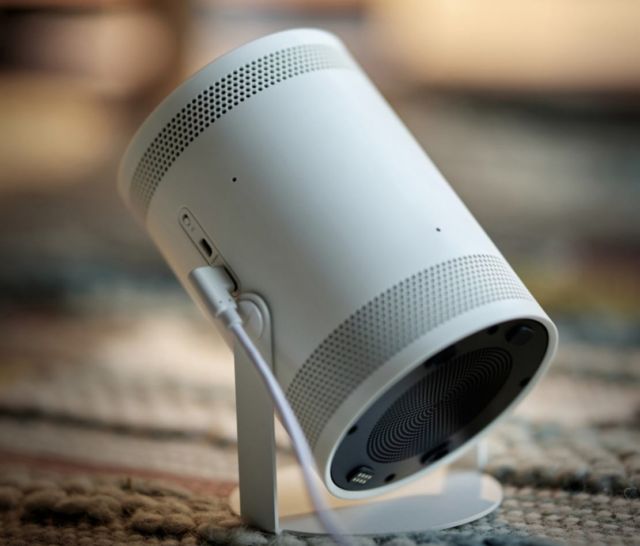 "The Freestyle is a one-of-a-kind projector geared towards ultimate versatility and flexibility to meet the consumers' changing lifestyles," said Simon Sung, Executive Vice President and Head of the Sales & Marketing Team of the Visual Display Business at Samsung Electronics. "Without the limitation in space and form factor, The Freestyle is a fun and versatile device that can be used in any way consumers prefer."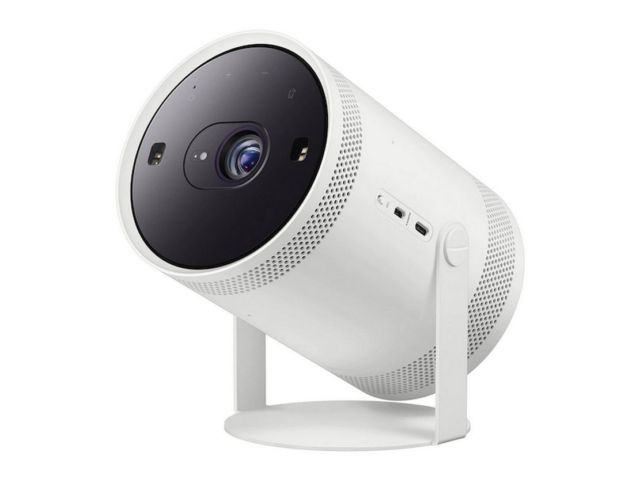 The Freestyle is compatible with external batteries1 that support USB-PD and 50W/20V output or above, so users can take it with them anywhere, whether they are on the move, on a camping trip and more.
source Samsung