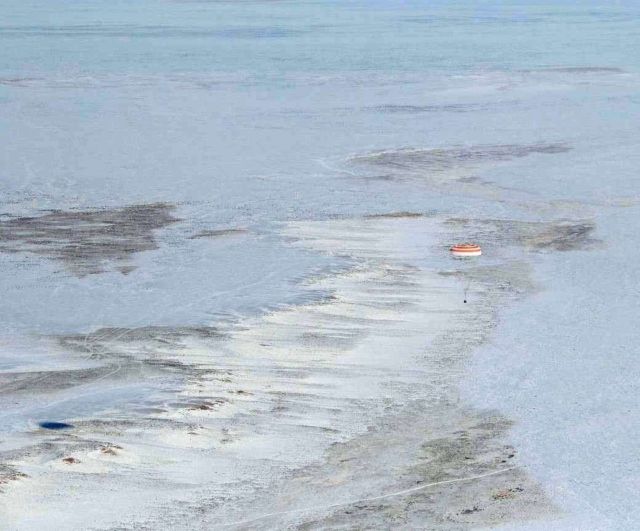 The Soyuz MS-05 spacecraft is seen as it lands with astronauts from Space Station, in Kazakhstan.
Soyuz MS-05 landed with Expedition 53 Commander Randy Bresnik of NASA and Flight Engineers Paolo Nespoli of ESA (European Space Agency) and Sergey Ryazanskiy of the Russian space agency Roscosmos, near the town of Zhezkazgan, Kazakhstan on Thursday, Dec. 14, 2017.
Bresnik, Nespoli and Ryazanskiy returned to Earth after 138 days in space, where they served as members of the Expedition 52 and 53 crews on board the International Space Station.
The Expedition 54 crew continues operating the station, with Alexander Misurkin of Roscosmos in command. Along with crewmates Mark Vende Hei and Joe Acaba of NASA, the three-person crew will operate the station until the arrival of three new crew members on Tuesday, Dec. 19.
Image credit NASA/Bill Ingalls
Editor Sarah Loff