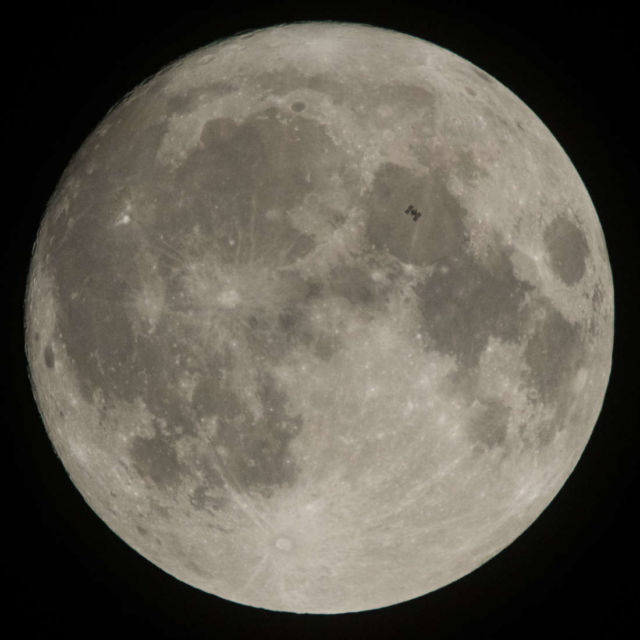 The Space Station, with a crew of six on-board, is seen in silhouette as it transits the Moon at roughly five miles per second, Saturday, Dec. 2, 2017.
The image was taken in Manchester Township, York County, Pennsylvania.
On-board are: NASA astronauts Joe Acaba, Mark Vande Hei, and Randy Bresnik; Russian cosmonauts Alexander Misurkin and Sergey Ryanzansky; and ESA astronaut Paolo Nespoli.
Image Credit: NASA/Joel Kowsky