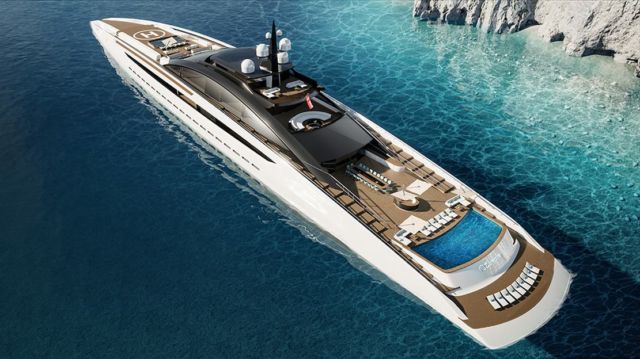 The Sunrise 443-foot (135m) gigayacht concept traveling at up to 24 knots.
Sunrise the latest concept from the multi-award winning Robert Curto design is a spectacular low profile 135m gigayacht with a large indoor-outdoor pool.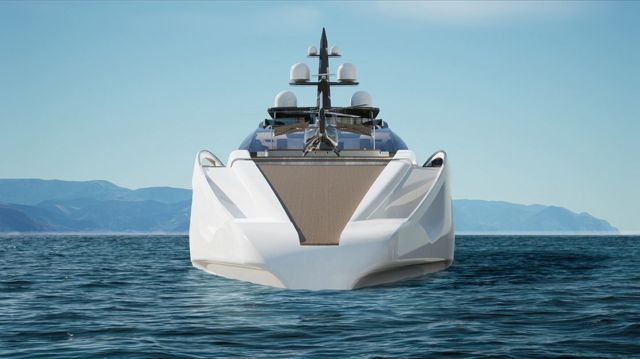 Open deck spaces (19m beam and 135m of length), with a low superstructure for decreased wind resistance, sleek lines and a holistic interior design, filled with light, from the large windows.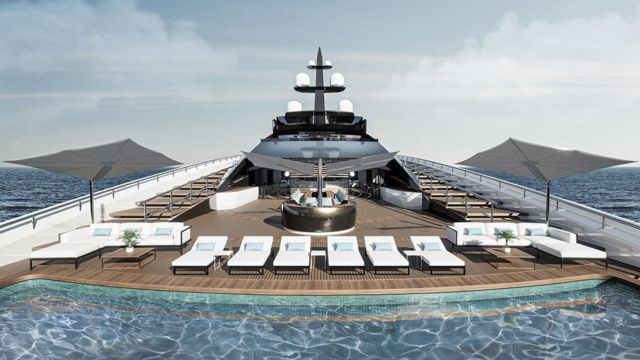 Sunrise can sleep 22 guests across 11 luxury cabins, and 49 crew.
It can travel at a cruising speed of 18 knots and cover a range of 6,000 nautical miles.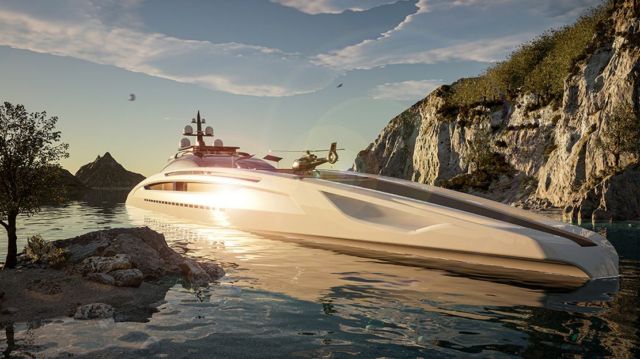 Length 135m / 443ft
Guest cabins 11
Max speed 24 knots
Beam 19m
Hull material Steel
Range 6000nm
Guests 22+
Cruising speed 18 knots