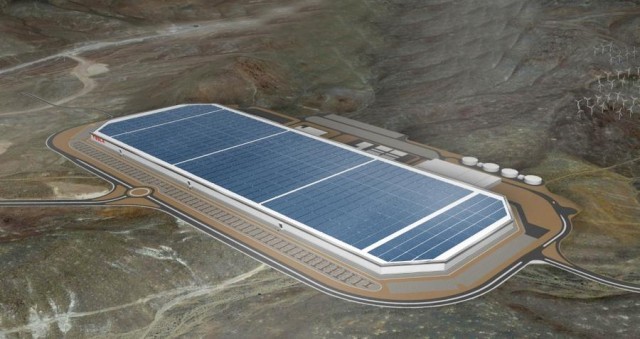 Tesla's battery "Gigafactory" just started to be built, but the electric car maker is already expanding its plant's territory.
Tesla just announced that it has tripled its Nevada land purchases, adding 1,890 acres to the 1,000 owned.
According to the Wall Street Journal Tesla could put solar farms in this area to power the factory, and the  production of the Model 3 and the Powerwall.
The Gigafactory is being built in a modular design, and three new additional modular blocks to the original four, could take it up to 24 million square feet of floor space, making it the vaster building in the world.